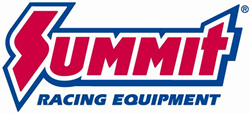 Tallmadge, OH (PRWEB) September 02, 2014
Leave it to the truck accessory experts at Lund to redefine the nerf bar with the Rock Rail and Latitude Nerf Bars. Both offer convenient ways to get into a pickup, install without drilling, and have a limited lifetime warranty.
Rock Rail Nerf Bars
The Rock Rails are a modular system that offers both protection on the trail and easy entry into the vehicle. Made from 3mm thick welded steel, the rails protect your vulnerable rocker areas from damage from trees, rocks, and errant shopping cars. You can add a set of optional steps that bolt onto the rails—take your choice of two, four, or single long steps. The Rock Rails have a black wrinkle finish.
PRODUCT LINK
Latitude Nerf Bars
Available in polished stainless steel or black powdercoated steel, the Latitude bars have three inch diameter tubing bent in a unique 'W' pattern. Not only does it look cool, the design lowers the step areas for easier access into and out of the vehicle. The swaged step pads provide maximum traction so your passengers won't slip and fall.
PRODUCT LINK
The Lund Rock Rail and Latitude Nerf Bars are available for popular 2007-2015 Chevy/GMC, 2006-14 Ford, and 2009-14 Dodge/Ram pickups plus 2007-14 Jeep Wrangler.
Summit Racing Equipment
http://www.SummitRacing.com
1-800-230-3030