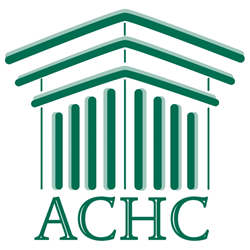 Cary, NC (PRWEB) August 29, 2014
Accreditation Commission for Health Care (ACHC) Clinical Compliance Educator, Lisa Meadows, will give presentations at The Carolinas Center for Hospice and End of Life Care 38th Annual Hospice and Palliative Care Conference on Monday, September 8th and Tuesday, September 9th. The Carolinas Center for Hospice and End of Life Care (TCC) is the premier association for hospice providers in North and South Carolina. The conference will be held at the Francis Marion Hotel, in Charleston, SC.
In her first presentation on September 8th, "Understanding the Regulatory Requirements and the Challenges Facing Hospice Inpatient Facilities," Lisa will discuss current regulatory challenges facing hospice inpatient providers. Attendees gain a greater understanding of the state and federal requirements for providing care to patients at the General Inpatient (GIP) level of care in addition to other challenges, such as admission criteria, discharge planning, and staff and community education.
In "The Best Defense is a Good Offense: A Review of the Top Survey Deficiencies and How to Avoid Them," Lisa will be covering the top deficiencies found during Medicare re-certification surveys. Attendees can expect to learn reasons for citations, as well as effective ways to audit and educate staff with the hope of avoiding the same deficiencies, thereby improving the quality of patient care. The presentations will be held from 4:15 PM- 5:30 PM and from 3:00 PM– 4:15 PM, respectively, and are open to all conference attendees.
"At ACHC, we recognize the unique challenges hospice providers face in staying current with regulatory requirements and industry updates," said Barb Sylvester, ACHC Director, Regulatory Affairs & Quality. "We are honored to present at TCC's 38th Annual Conference and believe it will help attendees gain a better understanding of current industry changes and provide the appropriate tools for a successful survey experience."
ACHC offers nationally-recognized accreditation services for home health, hospice, and private duty agencies. The organization's unique, consultative approach to accreditation is designed to improve the quality of patient care while enhancing business efficiencies through service-specific standards and industry-based best practices. ACHC currently accredits more than 1,955 home health, hospice, and private duty locations across the U.S. and has been recognized by CMS as a national accrediting organization for home health and hospice.
ACHC is a not-for-profit accreditation organization that has stood as a symbol of quality and excellence since 1986. The organization has CMS Deeming Authority for Home Health, Hospice, and DMEPOS, and a Quality Management System that is certified to ISO 9001:2008. ACHC is the provider's choice for accreditation because of their personal Accreditation Advisors, relevant and realistic standards, competitive pricing, and a friendly, consultative approach to accreditation. Accreditation by ACHC reflects an organization's dedication and commitment to meeting standards that facilitate a higher level of performance and patient care.
For more information on ACHC's accreditation programs and educational resources, or to download ACHC Accreditation Standards, please visit achc.org or contact them at customerservice(at)achc(dot)org or (855) 937-2242.