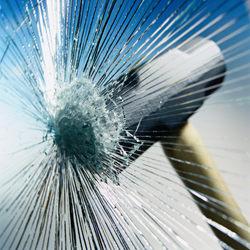 I've always intended for all homes and businesses to have significant safety measures.
Atlanta, GA (PRWEB) August 28, 2014
Global Security Experts, a leading provider of home security products and services, today announces its commitment to offering customers affordable, innovative ways to protect their families and belongings without having to sacrifice a lot of time, money, and resources. This includes a history of aggressive prices, innovative but inexpensive products, and the introduction of a 10% discount on all glass protection films.
Since the economic downturn of 2008, Americans have struggled to pay their bills, and have had to tighten up their budgets. Unfortunately, one of the first things to be cut can be home security. Alarm systems with on-call security personnel can be prohibitively expensive. The ShatterGARD line of products is designed to provide top-notch home security to families that otherwise may not be able to afford it.
The BurglarGARD is one such product – a protective film that is applied to the inside of windows, and acts as protective armor. Even an alarm system cannot prevent an intruder from shattering a window – but BurglarGARD can, as it takes repeated blows to shatter a BurglarGARD-treated window, and even then, the protective film is left intact. In the instance of a home invasion, this extra time can mean the difference between safety and tragedy. The BurglarGARD can be fitted to any window, making it ideal for business security as well.
Another example is the OnGARD, a very simple tool which takes ten minutes to install on a door. The security lock/door brace prevents doors from being kicked in or shattered, and can withstand up to 1800 PSI of force.
It's Global Security Experts' policy that these products should be available no matter the customer's income level – and this is why prices have not been raised since 1997. In addition, Global Security Experts is now offering a ten-percent discount on their line of home security products.
"I've always intended for all homes and businesses to have significant security measures, and I saw a real lack of security products that were affordable for most people," says Jordan Frankel, owner and founder of Global Security Experts, parent company of ShatterGARD. "Just because you aren't a millionaire doesn't mean you shouldn't be able to protect your home or business from criminals. This is why we're committed to keeping our prices low."
For more information on ShatterGARD's line of products, visit their website at http://www.shattergard.com/ or call 888-306-7998
About Global Security Experts:
For nearly two decades, Jordan Frankel has led the professionals at Global Security Experts in providing affordable, customized home security solutions for the everyday citizen. Global Security Experts offers the latest state-of-the-art security devices and physical deterrents to home invasion, as well as on-site training to families, businesses and individuals worldwide. Frankel, known as the Security Sensei, is a highly trusted authority in the field of residential security. He has completed home security makeovers and trainings for celebrities, high-profile business executives, and even a former President of the United States. Frankel and his revolutionary security inventions have been featured on several national television shows and in news outlets throughout the country, including The Oprah Show, The Rachael Ray Show, Fox News, The Boston Herald and more. Additionally, Frankel has authored countless articles for a variety of the most respected security publications worldwide. To learn more and to find out what Global Security Experts can do for you, visit http://www.globalsecurityexperts.com.