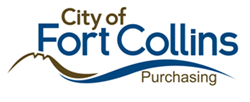 "We anticipate BidNet will foster the City's Purchasing mission to promote a fair and open market, allowing any business, regardless of size or ownership, the opportunity to compete to satisfy the City's needs for goods, services, and construction."
Fort Collins, CO (PRWEB) September 03, 2014
The City of Fort Collins has announced its joining the Rocky Mountain Purchasing Group, a BidNet e-procurement system that delivers centralized online access to bid opportunities.
The City of Fort Collins will launch BidNet on September 2, 2014. This e-procurement system provides vendors access to RFPs, quotes, addendum and award information. The City of Fort Collins encourages local vendors interested in doing business with the City, and who are not currently members of BidNet, to register at http://www.rockymountainbidsystem.com, or call live support Monday-Friday from 6 a.m. – 6 p.m. (MST) at 1-800-835-4603. Registered vendors can receive real-time notification of bids, RFPs, quotes, addenda and awards matched to their products and services from all participating agencies on the bid system.
"We anticipate BidNet will foster the City's Purchasing mission to promote a fair and open market, allowing any business, regardless of size or ownership, the opportunity to compete to satisfy the City's needs for goods, services, and construction," said Gerry Paul, Director of Purchasing and Risk Management.
About the City of Fort Collins:
The City of Fort Collins' Vision is to provide world-class municipal services through operational excellence and a culture of innovation. Our core values are; Outstanding Services, Innovation and Creativity, Respect, Integrity, Initiative, Stewardship, Collaboration and Teamwork. More information is available at http://www.fcgov.com.
About Rocky Mountain Purchasing Group & BidNet:
Rocky Mountain E-Purchasing System is a bid system hosted by BidNet. Registered vendors gain access to bids from 110 agencies and more than 1,500 departments throughout Colorado and Wyoming. Interested vendors should register at http://www.RockyMountainBidSystem.com.
BidNet's regional purchasing groups and SourceSuite e-procurement solution host bid systems that provide supplier management, document distribution and audit and control tools to more than 1,000 government agencies and over 9,000 departments across the country. More information is available at http://www.SourceSuite.com.