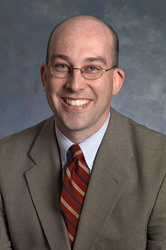 Leveraging powerful new capabilities for backup and production data environments provide businesses with nearly guaranteed data preservation and uptime.
Harrisburg, PA (PRWEB) August 29, 2014
Grudi Associates is offering new data center technology and colocation services that help businesses achieve superior data management in all areas of their organizations.
"Leveraging powerful new capabilities for backup and production data environments provides businesses with nearly guaranteed data preservation and uptime, which can greatly reduce business exposure and losses from failures," says Walt Grudi, President of Grudi Associates, a leading provider of telecom and IT services in Central PA and beyond. "The advancements in data centers and data management offer a valuable opportunity to virtually any business."
Data centers offer storage of business data in a secure location offsite. Both backup data and production data businesses use in real time operation can be stored and accessed offsite. Increased data security can be realized, as well as several other benefits, including lower costs, better compliance, enhanced efficiency and more.
"There are many different options and approaches to utilizing data centers," says Grudi. "Every business should assess its needs and select the optimal solution for its specific situation. We assist companies in this process when industry expertise is needed."
Data center services vary significantly, from basic data warehousing to highly-secure data hosting and management, including comprehensive high-level, services. Colocation providers offer different menus of options, sometimes including complete managed data service. The right selection depends on the business's requirements and preferences.
"Each data center differs, but they usually are specially constructed, large buildings designed for maximum security and dependable delivery of services and utilities," says Grudi. "Data centers are rated from Tier 1 to Tier 4, which indicates their security, reliability and other characteristics."
The interior of the center is partitioned into bays, in which individual servers are segregated and protected from unauthorized access. There are also many systems in use that help prevent damage from water, fire, temperature and other problems. Very robust security systems are also utilized, usually with 24x7x365 video monitoring, sensors, alarms and other safeguards.
"Data centers and colocation services can be valuable resources to businesses," says Grudi, "They offer improved security, dependability, compliance, more flexibility, automatic updates, outsourced management and more. They are high-quality, cost-effective approaches to managing data."
Download Grudi Associates' full article: Data Centers – Better Data Management.
Subscribe to Telecom & IT Updates, a monthly bulletin.
About Grudi Associates: Grudi Associates provides a broad range of telecom and IT services that help businesses and organizations connect and communicate more effectively. Through strategic partnerships with national and regional providers, Grudi Associates delivers innovative and cost-saving wireless, data, Internet, local and long distance, telecom management and hosted solutions. By providing its customers with a single point of contact for virtually any need, Grudi Associates delivers innovative solutions and simplified telecommunications.