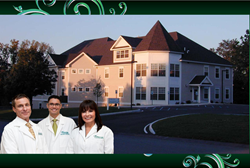 Latham, New York (PRWEB) August 29, 2014
Williams Rejuva Center is pleased to announce the addition of Micro-Needling services in their Latham aesthetic office. Dr. Edwin Williams, known for his use of cutting-edge technology, is one of the first surgeons in the area to employ the Eclipse Micropen Micro-Needling device. The innovative technique is faster and safer than similar products available on the market today.
Micro-Needling is a noninvasive procedure, designed to dramatically improve the appearance, using the body's natural healing ability. The Eclipse Micropen holds 12 tiny needles within its tip. During treatment, the device is gently directed over a targeted area of tissue. The resulting micro-injuries will encourage the skin's production of collagen and elastin, improving both tone and texture. An application of daily growth factors will enhance the effect of this treatment.
The Eclipse Micropen can dramatically improve the appearance of acne scars, stretch marks, hyperpigmentation, and fine lines. The treatment will also increase the effectiveness of topical gels, creams, and serums, as it creates small, superficial punctures in the skin's surface. Micro-Needling can be used on almost any area, including the face, neck, arms, hands, legs, abdomen and back. The results can be expected to last for six months or longer. Multiple treatments may be required to obtain the best results.
The addition of the Eclipse Micropen will play an important role in the rejuvenating procedures available at Williams Rejuva Center. Founded by Dr. Edwin Williams, the New York area office provides a relaxing environment for patients seeking the most effective noninvasive treatments.
Dr. Williams is considered a leader in aesthetic medicine, with over 25 years of cosmetic and reconstructive experience. He is double Board Certified by the American Board of Facial Plastic and Reconstructive Surgery and the American Board of Otolaryngology. Dr. Williams is an avid speaker, writer, and educator; since 2006 he has served as a Clinical Professor of Surgery at Albany Medical Center.
If you have any questions regarding the Micro-Needling procedure, or would like to set up a consultation at the Williams Rejuva Center, contact the Latham office at 518.786.7004. With additional offices in Albany and Manhattan, the specialists at the Williams Center can assist you with a wide variety of surgical and noninvasive rejuvenating treatments.
Contact:
Williams Rejuva Center
1072 Troy-Schenectady Road
Latham, New York 12110
518.786.7004
http://www.williamsfacialsurgery.com