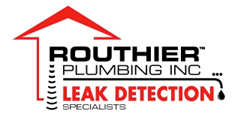 Corona, CA (PRWEB) August 29, 2014
To celebrate the new website, the company also introduced a special promo code that gives clients $40 off of their plumbing jobs. According to company owner Tom Routhier, "We spent a lot of time getting our website just right and we are thrilled with the result, so thrilled that we just had to offer our customers something special to celebrate."
The new website gives visitors all the information they need to evaluate the company. Routhier Plumbing has been serving Orange and Riverside California for over 25 years and the company specializes in all types of plumbing services, leak detection, drain cleaning and repiping.
The website has pages that describe all the company's services and presents the firms philosophy when it comes to different types of plumbing issues. The site also has information about the history of the company and its founder Tom Routhier.
To make the website fully interactive, it includes an embedded form on the "Contact Us" page that allows visitors to send the company a message and request service.
Tom and his staff are proud of the new site and that's one reason they have introduced the special promo code. The code is "Summer" and when clients enter the code they receive an immediate coupon for $40 off on plumbing job's for slab leaks, copper pipe repair, drain cleaning and repairs. Using the coupon is just a matter of presenting the coupon at the time of service.
To learn more about the company visit the new website at http://routhierplumbing.com or call 949.632.2203 to speak with a company representative. Routhier Plumbing also has a presence on Facebook, Twitter, LinkedIn and Google+.