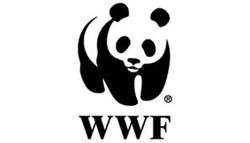 "It's wonderful to have the opportunity to discuss World Wildlife Fund's work with the Chinese government on panda conservation over the past 30-plus years," said Loucks.
San Francisco, CA (PRWEB) August 29, 2014
The University of San Francisco's Center for Asia Pacific Studies presents, "China's Reigning Ambassador: The Giant Panda," a lecture and question and answer session with World Wildlife Fund's (WWF) Colby Loucks. Co-sponsored by the Environmental Studies department, the lecture aims to raise awareness about environmental issues in Asia. The 45-minute lecture and 30-minute Q&A will take place in Fromm Hall on the USF campus, Wednesday, September 10 at 5 p.m. This event is free and open to the public.
"The panda, beloved around the world, is a symbol of global conservation," said Melissa Dale, executive director of the Center for Asia Pacific Studies at USF. "We are thrilled to have the World Wildlife Fund's Colby Loucks on campus to provide us with an update on the latest efforts to save this important symbol of Chinese-Western interaction."
WWF has been committed to conservation around the world over the last 50 years including conservation efforts in China. Colby Loucks, deputy director of WWF's Wildlife Conservation Program, joined the organization in 1996 and is the current leader of its Wildlife Crime Technology Project. In 2001, Loucks spent time in the bamboo forests of China's Qinling Mountains searching for traces of the giant panda. His findings resulted in an influential study that helped establish seven new protected areas and five new panda corridors in China's rapidly changing landscape.
Loucks comes to USF with insight on how China's dedication to save the giant panda has elevated its influence in conservation both domestically and overseas. Through these conservation efforts, he presents the cross-cultural connections that have been created between the non-profit and business worlds, and how an emerging class of new wealth in China has brought a new battle—combatting luxury wildlife products.
"It's wonderful to have the opportunity to discuss World Wildlife Fund's work with the Chinese government on panda conservation over the past 30-plus years and how working to save the giant panda, now a cultural icon in China, has created awareness beyond the conservation arena, to the business world and general public, about the importance of conserving nature," said Colby Loucks.
The USF Center for Asia Pacific Studies promotes and fosters research, public programs, and teaching focused on Greater China, Japan, Korea, the Philippines, and India.
Media interested in this attending this event, or to request an interview, please contact Anne-
Marie Devine, senior director of media relations, at (415) 422-2697 or abdevine(at)usfca(dot)edu.
About the University of San Francisco
The University of San Francisco is located in the heart of one of the world's most innovative and stunning cities and is home to a vibrant academic community of students and faculty who achieve excellence in their fields. Its diverse student body enjoys direct access to faculty, small classes, and outstanding opportunities in the city itself. USF is San Francisco's first university, and its Jesuit Catholic mission helps ignite a student's passion for social justice and a desire to "Change the World from Here." For more information, please visit http://www.usfca.edu.
About World Wildlife Fund (WWF)
WWF is one of the world's leading conservation organizations, working in 100 countries for over half a century. With the support of almost 5 million members worldwide, WWF is dedicated to delivering science-based solutions to preserve the diversity and abundance of life on Earth, halt the degradation of the environment and combat climate change. Visit worldwildlife.org to learn more and follow our news conversations on Twitter @WWFnews.