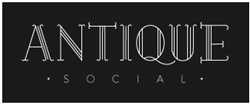 Tim Chambers of Missouri Plain Folks says, 'As a dealer, I know so much of my effort goes into finding fresh material that when it comes to taking time to market my finds in this social arena, I neither have the time nor the know how.'
Shreveport, LA (PRWEB) August 29, 2014
Antique Social is pleased to offer the first comprehensive social networking service, which gathers both buyers and sellers into a single spontaneous community. By giving dealers in antiques, art, vintage, and design a place to share their passion via individual posts, collectors, designers, and just plain folk have a place to interact. And Antique Social doesn't stop there; our marketplace also includes show information from various antique markets across the country, as well as an avenue for shopping a variety of established group shops without leaving home.
Like most industries, the business of buying and selling antiques and art has changed dramatically over the years. Traditionally, if one was interested in shopping for antiques, it was necessary to attend a show or seek out dealers in single owner or group shops. Although nothing will ever replace those one-on-one live experiences, it is not feasible for many interested in decorating or living with antiques to visit markets and shops regularly. Antique Social believes the seeming lack of interest in antiques and art by younger generations has less to do with the appeal of the material than it does with how they shop and how they live.
The internet created the opportunity to shop virtual auctions, dealer-owned websites, or large virtual antiques malls. And although the internet has opened many doors--allowing anyone with an internet connection to shop worldwide--it has also served to separate buyers from sellers in many ways. The idea behind Antique Social is to bring back the buying and selling experience by offering a community where everyone plays a part. Antique Social is removing the corporate approach by putting the fun back into the business. Antique Social is a community of people who are free to interact with one another by shopping in real time with real people. Antique Social will recreate, as much as possible, the experience of walking into a show or a shop where you can strike up a conversation with anyone you meet. Do not get us wrong; it is hard to beat walking into a great show seeing beautiful things or stopping along the roadside to visit an interesting shop. But when that's not possible, visiting with dealers and buyers in a fun place is what Antique Social is all about.
Antique Social has been designed to assist both buyer and seller by making it easier to do both. Daily posts provided by dealers to Antique Social assure buyers of a constant flow of fresh material as well as fresh ideas. See something you like but it's not quite what you are looking for? By being able to reach out to dealers on Antique Social in real time, one comes as close as possible to visiting a dealer without walking through a door. It's like having a personal picker and now, with Antique Social's social media service, the pick of the litter.
When it comes to sellers, Antique Social offers a virtual real time market that enables dealers to share their new gem and find it a new home. Tim Chambers of Missouri Plain Folk says, "As a dealer, I know personally so much of my effort goes into finding fresh material that when it comes to taking time to market my finds, I don't have enough time to do it. Or, as is so often the case in today's rapidly changing environment brought on by social media, I don't know how to do it and do it right. Social media changes as rapidly as my inventory!"
Antique Social to the rescue. Dealers only need know how to send a picture with a description and Antique Social takes it from there. The dealers' presence is maintained with regularity on social media sites, including Facebook and Instagram, at whatever pace the dealer chooses. Antique Social lets dealers do more of what they like to do: buying and selling. And Antique Social can make sure everybody knows about it!