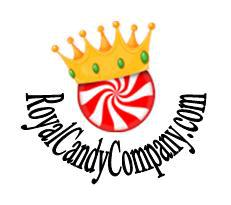 At Royal Candy we strive to make event planning easy and affordable
Mount Laurel, NJ (PRWEB) August 29, 2014
Color candy buffets continue as a popular choice for weddings, showers, corporate events, and more. Since colorful candy can be tied to an events colors, candy stations not only satisfy the sweet tooth of guests, they add to the ambiance of the venue. Candy buffets also save hosts money as they serve as perfect party favors and decorations.
Royal Candy Company, a leading online distributor of candy, chocolates, nuts and dried fruit headquartered in Mount Laurel, NJ offers a wide array of candy by the color. To make events even sweeter, Royal is offering complimentary shipping within the US on orders over $49.99 for a limited time.
Party and event planners recommend buying ¼ to ½ pound of candy per guest. Planners will also want to consider how much is needed to make the table pop. Of course if there is an overestimation, having left over candy is never a bad thing.
While creating a visually appealing display is important, selecting crowd pleasing candy will leave a sweet taste in the guests mouths during and after the event.
When selecting candy for a buffet hosts will also want to address any dietary restrictions of the guests including gluten and sugar free options as well as kosher candy. Royal Candy has sections on its website dedicated to each of these candy categories.
"At Royal Candy we strive to make event planning easy and affordable," said Mike Dougherty, sales manager for Royal Candy Company. "We do this with our easy to use website that allows you to search for candy by color, type or brand, our lowest price guarantee and now for a limited time with our free shipping deal."
Delivering world-class customer service, shipping most orders within 24 hours, and Royal's guarantee to match or beat any competitor's prices are the reasons its customers have been so loyal.
View Royal Candy's wide selection of candy by the color and occasion.
About Royal Candy Company
Royal Candy Company of Mount Laurel, NJ has been delighting customers since 1990 with its stellar customer service and by selling only the highest quality candy at the lowest prices. Offering a wide selection of bulk candy, chocolates, wrapped and unwrapped candy, novelty candy, candies by the color, sugar free candy and more, ensures Royal can satisfy almost any sweet tooth throughout the continental US and Canada.