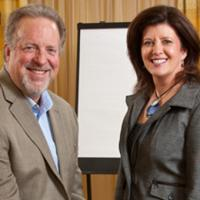 Being at the helm of a rapidly growing company takes everything you've got
Anacortes, Wash. (PRWEB) September 02, 2014
Productive Dentist Academy, a dental marketing and dental consulting company based in Washington State, has been named to Inc. Magazine's 5000 list for fastest-growing companies in the United States. This is the third year in a row it has obtained this distinction. Since 2010, the company has experienced an astonishing 63 percent growth rate and increased revenues from $1.9 million to $3.1 million. The Academy has also increased its number of employees from eight to 25. All of this has resulted in The Academy obtaining a ranking on the list of fastest-growing companies at position 4,360.
"For me, it's not about growth for growth's sake," says Academy co-founder Dr. Bruce B. Baird. "It's about creating a measurable difference in the lives of our clients, and their patients. At the end of the day, I hope that our efforts to support dentists in building solid businesses opens up access to care for millions of Americans."
The Academy has already become one of the country's leading providers of dental marketing and dental-consulting services, he adds, as well as the country's most highly sought provider of dental seminars by dentists seeking to increase their practices' efficiency and profitability. Many offices achieve a $300-per-hour increase in production at their dental offices once they sign up. Based on a 1,600-hour work year, that means a $480,000 increase in gross income, says Vicki McManus, CEO and co-founder of the Academy.
"Being at the helm of a rapidly growing company takes everything you've got," McManus adds. "At the end of the day, we work to balance the pace of growth with the quality of services provided. I am most proud of the culture we've been able to create. We have an amazingly talented group of consultants, marketing professionals, and designers. It makes coming to work fun, and perhaps that is the key to sustained growth."
About Productive Dentist Academy:
Named one of America's fastest-growing private companies by Inc. Magazine in 2012 and 2013, Productive Dentist Academy got its start in 2004 and has since gone on to provide dental marketing, consulting services, and production-enhancing seminars nationwide. It is based in Washington State and consists of a team of consultants in the areas of business development, hygiene, public relations, dental marketing, insurance/PPO negotiation, and other major fields of dentistry. Consultants from the academy help dental practices countrywide execute agreed-upon plans to increase their productivity, profitability, team building, service mix, hygiene department development, and more; they also help mid-career dentists begin the process of preparing their practices for future transition. To date, more than 1,200 practices have benefited from the resources and courses of the Academy, a number that continues to grow. The Academy is owned by Dr. Bruce B. Baird (Founder and President) and Vicki McManus (Co-Founder and CEO).
About Inc. Magazine's 500|5000 list:
Complete results of Inc. Magazine's 500|5000 can be found at http://www.inc.com/inc5000/list/2012, including company profiles and an interactive database that can be sorted by industry, region, and other criteria. Those companies found on the list have created a total of 505,000 jobs in the United States over the last three years.
###