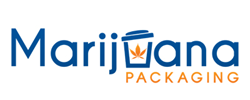 child resistant protocols and compliance should be of paramount concern for dispensaries in today's medical marijuana market.
Chicago, IL (PRWEB) August 29, 2014
According to the Chicago Tribune, with Illinois State poised to begin accepting applications next month for medical marijuana, regulators, businesses, cultivators, and patients alike, are transitioning into accepting marijuana as a legalized medicine. New marijuana policies address where marijuana businesses and dispensaries will be permitted to operate in accordance with local government, as well as which communities will be best suited to handle legal cannabis.
Restrictions concerning where marijuana dispensaries can legally distribute their product were among the top priority of concerns during a recent meeting by the Elgin City Council, conferred by the Chicago Tribune. Dispensaries will not be allowed within 1,000 feet from day care centers, schools, and cannot be located within residential districts. Many of the marijuana restrictions in Illinois are meant to protect children and adolescences from being exposed to the drug at an early age.
Aspiring dispensary owners such as Julie Stone of GreenLeaf Organics, are hoping that the new legalization process will be a way for her to offer marijuana services to patients that need it most, according to the Chicago Tribune. "I'm a firm believer in the benefits of the medical marijuana," she said. "My mission with GreenLeaf Organics is to provide the highest quality of medical marijuana in a safe and professional environment."
A member of A&A Packaging commented on the report saying that "child resistant protocols should be of paramount concern for dispensaries in today's medical marijuana market." A&A Packaging supports medical as well as recreational marijuana businesses, dispensaries, and smoke shops that want to meet standards set in place by the government regarding new marijuana laws.
A&A Packaging is a leader in the area of wholesale medical marijuana supplies for the dispensary and recreational marijuana markets. A&A Packaging specializes in packaging that has been tested and approved to child resistant protocols set by the ASTM and CPSC standards, which are made available for all legal and medical marijuana dispensary businesses. They offer products which meet the strict child safety state compliance laws of current legalized marijuana markets. To learn more about how A&A Packaging can help your collective or pharmacy business, call (888) 315-2453.
For additional information on this report by the Chicago Tribune, visit the article published on 8/28/2014: http://www.chicagotribune.com/suburbs/ct-medical-marijuana-chicago-suburbs-met-20140828-story.html