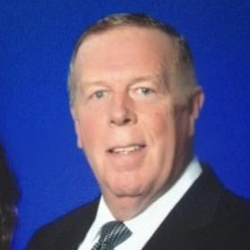 Murrieta, CA (PRWEB) August 29, 2014
Barry Neighbors Consulting is pleased to announce that it is now included in the new Aerospace Industries Association Products and Services Guide. This is the premiere "buyers" guide for sourcing information in the Aerospace and Defense Industry. Mr. Neighbors states "We are very pleased that we have a listing in this valuable resource for the A&D industry".
Barry Neighbors Consulting, an aerospace and defense supply chain consulting company offers critical insights and customized solutions to A&D suppliers to boost their market share and revenue. Our user-friendly website showcases the business solutions offered by the firm with the full range of their services, an informative blog and testimonials from previous clients.
Barry Neighbors Consulting partners with aerospace and defense suppliers to design the best strategy and approach in this increasingly competitive market. With extensive experience in the industry, Barry Neighbors Consulting focuses on the supply chain requirements and is able to offer expert advice and guidance, together with sales and marketing development to suppliers, resulting in increased sales and improved profits. The company offers OEMs (original equipment manufacturers) and larger contractors a process-oriented approach to assessing, managing and optimizing their supply chain.