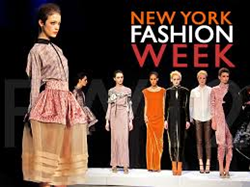 New York, NY (PRWEB) August 29, 2014
The boutique product placement agency, All Access Placement, has been making waves throughout the fashion world by partnering producers with designers who will pay to have their brand featured in motion pictures and television. For years, an unspoken of secret weapon of the fashion industry has been AAP. AAP can put a clothing label on the map overnight.
When AAP places a brand on a popular reality show, the label could take off in popularity overnight.
AAP is a full service non traditional product placement agency with a direct focus on strategic partnerships and product placement within the motion picture and television industry. AAP represents both corporations, producers and studios in house, which allows brands to personally work with the AAP creative team to build integrated advertising campaigns far superior to any other opportunity available in today's market.
All Access Placement was founded by a team of former studio execs that teamed up with a Coca Cola vice president during the Atlanta Summer Olympics. Together the team realized the need for an agency that could bridge the gap between corporations and studios.
All Access Placement is based in Hollywood, California with offices in New York and London. Unlike their talent agency counterparts, AAP has an open door policy and welcomes unsolicited potential clients. All Access Placement can be contacted at (866) 701-9605.