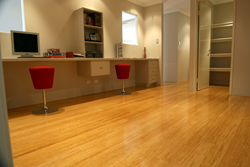 (PRWEB) September 01, 2014
Recently, BambooIndustry.com, one of the most popular suppliers of bamboo products, has updated its website with a new selection of bamboo veneers. Additionally, it has deiced offer autumn discounts( from 15 to 25 percent off) for these high quality products. The promotion will last from today until September 16.
The company's senior spokesman says that its top quality veneers are hot in the global market. "We are really excited to unveil the new designs of bamboo veneers. All these items are made according to our latest study of customer needs. By the way, we have many other items online for sale, including click strand woven floorings, decks, fences, carpets and poles. Clients can always get cheap bamboo products from our website," he states.
According to the senior spokesman, the current special offer is a great opportunity for worldwide customers to get cheap, high quality veneers. The company insists on offering affordable, natural products for the international consumers. Its major officials understand that people may have their own specific needs. Thus, BambooIndustry.com is considering offering customized items.
Additionally, all the company's bamboo veneers are well designed by top experts; they are ideal choices for those who want to add comfort and elegance to their house.
About BambooIndustry.com
BambooIndustry.com is a website that belongs to BothBest Bamboo Flooring Co. Ltd., a professional supplier and exporter of bamboo products. Certified by both ISO9001:2008 and ISO14001:2004, the company has 8 years of experience in the manufacturing and wholesale of flooring products. It strives to bring its customers the latest styles and innovations of flooring, paneling, plywoods, furniture, and other high quality items.
More information can be found at: bambooindustry.com/products/bamboo-panel/bamboo-veneer.html.