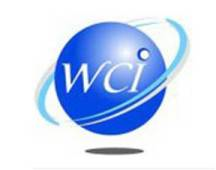 WCI's focus on talent and technology ensures superior response and optimum coverage for all our collateral recovery clients.
Marlton, NJ (PRWEB) August 29, 2014
WCI, a specialist in towing, recovery, and repossession coverage, brings aboard AMS360 CRM and customer service portal and carrier interface to further enhance level of service. WCI continually invests in tools, talent and technology, improving the customer experience and optimizing client value. AMS360 offers WCI clients real-time quotes, rates, certificates, and renewals, increasing accuracy, responsiveness and communication. This includes enhanced capabilities to rapidly receive and respond to client requests with up-to-the-minute rates and information from carriers.
Connecting customers and carriers in real-time improves customer satisfaction, reduces confusion and optimizes rates. The new system is mobile compliant and includes the latest in security protection. Renewal reminders are issued automatically, and certificates can be accessed electronically at any time. Microsoft Office integration allows this cloud-based secure database solution to maximize convenience and compatibility for clients and agents alike. Information across the board becomes more accessible, yet just as secure. To learn more about WCI's service enhancements with AMS360, visit http://www.wciinsurance.com.
About WCI
Westgate Commercial Insurance has been insuring businesses for more than four decades and collateral recovery specialists for nearly 30 years. The agency currently insures more than one thousand collateral recovery businesses in nearly all 50 states. Its program is nationwide, extremely competitive, and covers all aspects of today's recovery business. WCI agents are very experienced with the recovery industry and work with each client to obtain a policy that is tailor-made for the client's business. WCI is able to write new businesses, as well as operations with "towing for hire" exposure. The program is superior in that it is not a "claims made" or "group" policy. Nor is it on a "per unit" basis. Thus, clients need not complete time-consuming monthly reports.