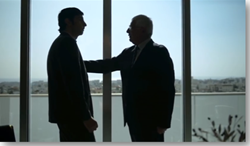 Limassol, Cyprus (PRWEB) September 30, 2014
If a company can make it through 25 years in the financial world and still stand strong, that is a reason enough in itself to consider building a partnership with a reliable financial investment firm. In this industry, safety comes first.
Windsor Brokers offers FX, CFDs and Futures OTC trading, Binary Options and GWAZY trading. Partnership programs range from Business Introducer, White Label, Web Affiliate, Referrals, Liquidity Provider and Sponsorships, catering to the needs of both big and small retail and corporate clients.
The advantages of cooperating with Windsor include security, easy setup and fast implementation of rewarding partnership programs, transparency of procedures and full technical / client support.
The most common partnership programs at Windsor and in the FX industry are the Business Introducer (BI) and White Label. These programs are cost-saving solutions for professionals and companies who are seeking to widen their range of products and services and to expand their market segments and target audiences in order to increase client acquisition / retention and to improve their overall business performance.
Individuals and/or corporations who will sign up to Windsor's BI Program until the 31st of October 2014 will be offered the opportunity to earn higher rebates on the most commonly traded financial instruments.
For those who are interested in the simplest form of cooperation, they can look into the web affiliate or referral schemes, offering attractive remunerations for promoting Windsor's products and services via business related websites or referring clients to Windsor.
For corporations with more complex requirements that are looking for full or partial risk management facilities, thanks to its high capital adequacy ratio, Windsor Brokers is able to offer the Liquidity program allowing trading transactions to be outsourced in a fast, reliable and secure manner.
Sponsorship is the optimal solution for SMEs who are trying to increase brand awareness as they can benefit from Windsor's reputation and experience in the market.
More information can be provided by contacting Windsor's Corporate Sales team.
About Windsor Brokers Ltd.
Windsor Brokers Ltd. is licensed/regulated by CySec (Cyprus), EEA authorized by the FSA (UK), registered with the AMF (France) and BaFin (Germany) and complies with EU regulations. Throughout the years, the company has been nominated and has received several awards for its innovative products, services, partnership programs and customer support.
Windsor employs over 120 qualified employees across its headquarters in Cyprus and business units aboard, offering its products and services to retail and corporate clients from over 80 countries worldwide.
More information on http://www.windsorbrokers.com
###