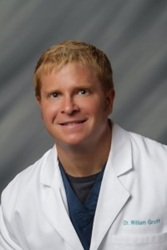 Many people underestimate the importance of wearing sunscreen every day.
San Diego, CA (PRWEB) August 29, 2014
A recent article brings to light the importance of sun protection. The dangers of overexposure to the sun are well known, and yet many people don't wear sunscreen as consistently as they should. Sun damage often doesn't manifest itself physically on the skin until later in life, but as a recent project by artist Thomas Leveritt showed, even if it can't be seen the damage is already forming. Mr. Leveritt used a special ultraviolet camera in order to show ordinary people on the street the hidden sun damage on their skin. While children and a few adults had clear skin under the camera, the majority were shown shocking amounts of hidden sun damage.
"Many people underestimate the importance of wearing sunscreen every day," explained expert dermatologist Dr. William Groff of Cosmetic Laser Dermatology. "Most people wear sunscreen at the beach or the park, but that's it. In fact, it's important to wear sunscreen every day, even if it's cloudy or you won't be outside for long."
UV rays can penetrate cloud cover, and they can reach through car windshields to affect people driving. Sun damage accumulates over the years, most often manifesting as dark spots and wrinkles later in life. Skin cancer is another, more serious effect of sun damage. This can be prevented by regular application of sunscreen, but many people don't understand the importance of sun protection.
"At our San Diego practice we utilize a 3D imaging system called Vectra that can show subsurface skin conditions, including sun damage," said Dr. Groff. "Many people are surprised at the amount of sun damage shown that is not yet visible on the surface of the skin. Aside from dark spots and wrinkles, skin cancer can result from insufficient protection from the sun, and is one of the most common yet preventable cancers."
Just because some sun damage can't be seen with the naked eye doesn't mean it's not there, and this project by Mr. Leveritt opened many people's eyes to the insidious dangers of sun exposure. Raising awareness of sun damage, skin cancer, and the importance of sunscreen is an important step towards improving skin health. Under the UV camera, sunscreen showed up completely black, signifying its protective powers. Broad-spectrum sunscreen should be a daily part of the skin-care regimen.
"Sunscreen is important year-round, not just in the summer," stated Dr. Groff. "I hope that this project by Mr. Leveritt raises awareness of sun damage and results in more people wearing sunscreen daily. In the meantime, if a person has not been as thorough as they could have in their sun protection, there are treatments for sunspots and precancerous lesions available, and skin cancer can often be treated effectively if caught early enough."
Dr. William F. Groff has been practicing dermatology in San Diego for more than fourteen years and is considered a leader and innovator in the field. Having given over 100 lectures in several countries across the globe, Dr. Groff has a passion for sharing knowledge with others in his profession to promote research and advanced treatment methods. With a unique knowledge of injectable treatments, Dr. Groff travels the country to serve as a key opinion leader and trainer for Allergan INC, the makers of Botox Cosmetic and Juvederm Voluma, as well as Medicis and Merz Pharm. At Cosmetic Laser Dermatology in San Diego, Dr. Groff helps patients achieve ideal cosmetic goals through custom treatment plans developed to address their exact needs.