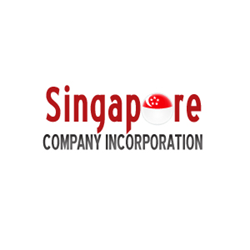 Various work visa options and ample job opportunities, clubbed together with the country's agreeable working conditions, makes Singapore a very attractive place for expats.
Singapore (PRWEB) August 29, 2014
Singaporecompanyincorporation.sg, a portal for company incorporation services in the city-state, has published a comprehensive guide on everything that is to know about the EP application procedure of Singapore. The guide will particularly be helpful for Singapore incorporated companies, which need to hire foreigners in specialized roles and relocate them to the country.
"Another segment which will benefit is foreign investors or senior executives of a Singapore company who wish to shift back to the city-state to manage the company operations from here. Also, if any foreigner has secured a job offer with a fixed monthly salary of at least S$3,300, the guide provides some very useful tips on Singapore Employment Pass application," said Ms. Cheryl Lee, manager at Singaporecompanyincorporation.sg.
Apart from the advice on preparing the necessary documents for an EP application, the guide also lists important considerations an employer should make before making the application. This includes accessing the Ministry of Manpower's (MOM) Self-Assessment Tool to get an indication of whether a candidate meets the EP requirements, and adhering to the recently introduced Fair Consideration Framework.
A very important and sought-after issue the guide deals with is the process of appeals when an EP application is rejected.
As Singapore economy goes through a phase of restructuring, with emphasis on raising productivity, sometimes even worthy candidates can get their EP application rejected. That's where submitting a strong appeal to the MOM comes in handy.
"In most cases, a rejection advisory is issued for an unsuccessful EP application. Thus, the chance of a successful appeal, which must be made within three months of the rejection, is highly improved if the reasons mentioned in the advisory are taken care of," added Ms. Lee.
Additionally, the guide describes in detail the procedure for renewing and cancelling an EP.
Meanwhile, as Singapore has rightly been hailed as the best place in Asia to work, live, and play, as well as raise a family, EP holders who earn at least S$4,000 per month can get certain family members to join them in the country. The visas issued to family members can either be a Dependent Pass (DP) or Long Term Visit Pass (LTVP), depending on the qualifying criteria.
A special section in the guide is dedicated to explaining the various options and procedures related to obtaining visas for the EP holder's family members.
Notably, DP holders, according to the Singapore Employment of Foreign Manpower Act, are allowed to work in Singapore under certain conditions. Their prospective employer can either apply for an EP or else can get a letter of consent issued from the MOM if it's more convenient.
"Various work visa options and ample job opportunities, clubbed together with the country's agreeable working conditions, makes Singapore a very attractive place for expats. To top it all, the city-state's one of the lowest personal tax rates in the world ensures sizable annual savings for the work-force. So, applying for an EP and relocating to Singapore is a very wise choice. Another option for top-end foreign professionals is to go for the Personalised Employment Pass (PEP) route where one is not tied to any particular employer. We have recently published a guide detailing the PEP application procedure as well," concluded Ms. Lee.
To view the full guide, please visit http://www.singaporecompanyincorporation.sg/how-to/immigration-relocation/a-comprehensive-guide-to-employment-pass-in-singapore/.
About SingaporeCompanyIncorporation.sg:
SingaporeCompanyIncorporation.sg is a portal for entrepreneurs and professionals who want to have a presence in Singapore. It is also a provider of company incorporation, as well as the related taxation and relocation services in Singapore.
80 Playfair Road
Singapore 367998
65 6850 5280
info(at)singaporecompanyincorporation(dot)sg