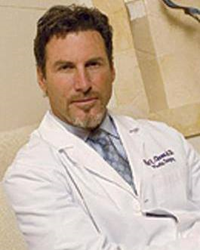 Gynecomastia is a condition which can cause significant social distress and embarrassment in men.
Del Mar, CA (PRWEB) August 29, 2014
A recent article discusses the creation of the "oyasumi bra," a bra developed by a Tokyo clothing store for men with gynecomastia, or male breasts, to wear to bed in the hopes of rectifying or diminishing their problem. Board-certified plastic surgeon Dr. Chasan is familiar with gynecomastia and has treated men with the problem. While many people only associate male breasts with men who are excessively overweight, it is actually a fairly common condition among men of all ages, often starting in adolescence. Men with the condition often avoid situations in which they need to take their shirt off, such as the pool or beach, to try to hide the condition.
"Gynecomastia is a condition which can cause significant social distress and embarrassment in men," said Dr. Chasan. "Male breasts cannot be treated merely with diet and exercise. While some conservative treatments such as medications or a male bra may work, if the condition persists for over a year a more aggressive treatment may be needed."
The male bra invented in Tokyo is designed to flatten the appearance of the breast, but does not address the underlying problem. For men who are not satisfied with the results from wearing a male bra, male breast reduction surgery is a popular, effective, and safe option. Power-assisted or ultrasound liposuction combined with excision of the fatty tissue through a small incision is usually the best method for male breast reduction surgery.
"Liposuction to remove male breast tissue is an effective method which generally only takes around an hour to complete," explained Dr. Chasan. "Combined with a small incision, generally located near the areola in order to minimize the appearance of the scar, to more effectively and completely remove the breast tissue, male breast reduction has a high success rate and can significantly improve a man's quality of life. There is very little recovery time needed from this procedure, and men who have it done can generally go back to work and resume their daily activities within a week."
Male breast reduction procedures are very popular among men with gynecomastia. While mild cases may be resolved with medication or managed with a male bra, more severe cases will often require surgical treatment. Gynecomastia is often a source of psychological distress and can contribute to development of anxiety and body image disorders, which makes finding the right treatment even more important.
"Even if conservative therapies such as the male bra are tried, they may not be effective or they may take too long to accomplish the desired results," said Dr. Chasan. "Living with female-like breasts for a year or more may not appeal to men who are experiencing social or psychological problems due to the condition. Of course, any treatment for gynecomastia should be discussed thoroughly with a doctor in order to achieve the most ideal results."
Dr. Paul Chasan is a board-certified and nationally-recognized plastic surgeon who specializes in performing the most advanced cosmetic procedures for the face, body, and breast. At Ranch and Coast Plastic Surgery in Del Mar, Dr. Chasan is renowned for his exceptional work in facial rejuvenation, breast augmentation, liposuction, and tummy tuck surgery. Regarded as an expert in his field due to his extensive education and experience, Dr. Chasan has authored numerous publications and is often called upon by the media to discuss the latest techniques and trends in modern cosmetic surgery.
For more information about Dr. Chasan and his state-of-the-art plastic surgery center, visit http://www.drchasan.com.