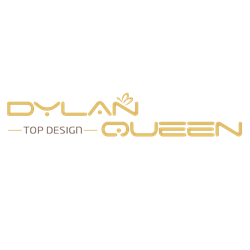 (PRWEB) August 29, 2014
Recently, Dylan Queen, an outstanding dress manufacturer and retailer in China, has updated its website with new language channels: English, French, German and more. According to the CEO of the company, they are specially made for customers who come from different countries.
"We are excited about the new language channels. You know, our dresses are sold in Japan, Britain, France, America, Italy, France, and many other countries in the world. We want to make things convenient for our customers in various parts of the world," the CEO of the company explains.
In addition, the company released its new selection of prom dresses last month. Now, those from Japan, France, and Spain can purchase their dream dresses at the company's online shop in a more convenient way. The new outfits are offered at discounted prices of up to 80% off. The special offer will be valid before December 30, 2014.
Dylan Queen is one of the most popular suppliers in the global market. It has the ability to provide one-stop shopping experience for customers worldwide. It has thousands of fashionable dresses for sale. Its trendy products will absolutely add beauty to their owners. Many customers choose Dylan Queen because its customer service team is unrivaled. With attentive and helpful operators, should a question or problem arise, the customer service team at Dylan Queen is always willing and able to assist.
About Dylan Queen:
Dylan Queen is a reliable dress company. At its one-stop website, it offers a wide variety of chic dresses, including prom dresses, evening dresses, bridesmaid dresses, formal dresses, etc. Its aim is to provide customers with fashionable gowns at acceptable prices. It frequently updates its website with new assortments. For more details of the company and its cheap products, please visit http://www.dylanqueen.com/.