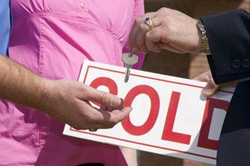 Yun, chief economist of the NAR, pointed to advantageous housing conditions as the cause for the month-over-month growth
Chicago, IL (PRWEB) August 29, 2014
The Federal Savings Bank was pleased with two separate reports from the National Association of Realtors revealing rises in home sale activity during July.
The latest August 28th report was the Pending Home Sales Index, which is a forward-looking index based on contract signings. In July, the PHSI had a reading of 105.9 points, a 3.3 percent gain from 102.5 points in June, but a 2.1 percent decline from 108.2 points in July 2013. Despite the year-over-year decrease, the index reached its highest level since 107.1 points in August 2013. Lawrence Yun, chief economist of the NAR, pointed to advantageous housing conditions as the cause for the month-over-month growth.
"Interest rates are lower than they were a year ago, price growth continues to moderate and total housing inventory is at its highest level since August 2012," Yun explained.
Bloomberg reported the index gains surpassed economists' expectations. In a survey conducted by the news source, the median projection was for a 0.5 percent rise.
Existing-home sales climbed in July
Yun also pointed to growth in the inventory of new and existing homes that are available on the market, which has reduced competition, as cause for the rise in the PHSI. As a result, buyers aren't pressured to quickly buy a home and can review more options.
On August 21st the NAR's July report for total existing-home sales, which include condos and co-ops, single-family homes and townhomes, revealed these transactions increased 2.4 percent during the month, rising from a downwardly revised rate of 5.03 million units in June to a seasonally adjusted annual rate of 5.15 million in July. Compared to July 2013, there was a 4.3 percent decline from a 5.38 million unit pace.
"The number of houses for sale is higher than a year ago and tamer price increases are giving prospective buyers less hesitation about entering the market," Yun said. "More people are buying homes compared to earlier in the year and this trend should continue with interest rates remaining low and apartment rents on the rise."
John Lloyd, global head of credit research at investment firm Janus Capital Group, told Fortune existing-home sales data for the second half of 2014 could be the key to forecasting activity for the spring 2015 selling season. He explained continued vigor in the slow season will bode well for 2015.
To get information about first-time home buyer programs that can help you get a home while the market is favorable to buyers, contact the Federal Savings Bank, a veteran owned bank.