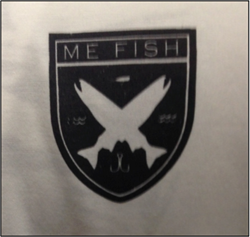 All athletes participating in the Fall All-Tackle will be wearing the official and exclusive Snikwah designed competition shirt
Orlando, FL (PRWEB) October 06, 2014
Snikwah is pleased to announce the competitors in the Islamorada Fall All-Tackle Bonefish & Permit Championship, known locally as the Fall All-Tackle, will be wearing Snikwah's convertible neck shirts. Established in 1970, this year's three-day competition will take place October 13-15, 2014. The Fall All-Tackle allows for a unique twist, permitting amateurs to face off against competitive fishing veterans, who are normally divided into different competition classes. The 25 participants selected for the competition will be wearing Snikwah-designed performance wear shirts from their Me Fish line.
All of the competing athletes will be wearing Snikwah's original Dri-Release® designs to help balance body temperature and keep them dry, whether they are competing against top athletes or lounging with friends. The patented convertible neck design adds an extra layer of protection against the elements, especially against the wind and sun while the fishers competing in the Fall All-Tackle. Snikwah is proud to represent both the new and seasoned competitors and will be cheering them all on.
Snikwah Worldwide:
Snikwah is a performance clothing line formed in 2010 and based out of Naples, Florida. The founders of Snikwah wanted active wear that allowed them to do what they do, only better. Just like the people that wear it, there is nothing else quite like Snikwah. The Snikwah line of shirts are patented, convertible neck performance shirts featuring full range head and upper body coverage. They are made of top quality wicking material by Dri-Release®. Dri-Release® removes moisture from the body to stabilize your internal body temperature in challenging environments like the heat of the burning sun or biting wind with SPF 50 for additional sun protection. These high performance shirts are developed for all outdoor activities from varsity sports to fishing, from skateboarding to hiking. They are breathable and versatile for any challenge.
To learn more about Snikwah, visit http://www.snikwah.com.
For interviews or further press information:
To learn more about Snikwah Worldwide, visit http://www.snikwah.com or call Snikwah's Brand Management Company Thrive Media at (239) 494-3902.
To arrange interviews with Snikwah CEO Roy Smith, please contact Kate Rowley at kate(at)thrivefocus(dot)com.