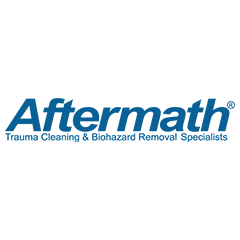 Trauma Cleaning & Biohazard Removal Specialists
Aurora, IL (PRWEB) September 02, 2014
Crime scene cleanup and biohazard remediation company Aftermath Services, LLC is giving back to first responders by holding a Fall 2014 K-9 drawing, which gives police departments the opportunity to win a $5,000 prize that one lucky department can use toward the purchase and training of its own police K-9. The annual raffle for first responders aims to honor the efforts of the law enforcement authorities that Aftermath works with every day by helping a police department overcome the significant investment of buying and training a police K-9.
Every department across the nation is eligible and encouraged to register. Aftermath will accept drawing entries through September 30, 2014, and the final drawing will be held on October 3, 2014. Only one registration per person is permitted, but Aftermath will accept entries from multiple people who work within the same department. For complete sweepstakes rules, please visit our website at: http://www.aftermath.com/k9drawing.
The addition of a police K-9 can help a police department better protect the community by performing numerous operations more safely and effectively, including detecting illicit drugs, uncovering explosives, and completing search and rescue missions. Unfortunately, although the benefits of working with K-9 units are well-known, many police departments are unable to add one of these animals to their force. Buying and training a police K-9 can cost more than $10,000, according to the law enforcement magazine, Police One. Smaller police departments and departments facing budget cuts may struggle to fund the purchase of even a single K-9.
With Aftermath's help, past raffle winners have been able to purchase their first K-9, and some departments have even launched their own K-9 training programs. Police department members who are interested in entering this year's raffle can access the registration form online at http://www.aftermath.com/k9-drawing.
About Aftermath Services, LLC
Aftermath Services, LLC is a crime scene and trauma cleanup company that has specialized in biohazard cleaning for the past 18 years with an emphasis on rapid emergency response and full compliance with health and safety regulations. Aftermath is based in Illinois, but the company offers cleaning and biohazard remediation services across the country, with more than 30 regional and mobile offices and a large team of certified professionals. Aftermath is focused on giving back to the communities it serves by offering scholarships and participating in various charities and local events.