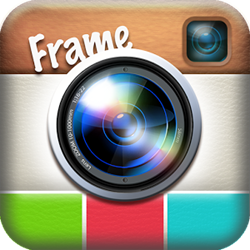 (PRWEB) August 31, 2014
The development team at Imagination Unlimited (IU-Apps) recently distributed a two-page marketing brochure highlighting the optimization of its popular InstaFrame Photo Collage Maker app for Intel® Atom™ tablet for Android*. Allowing the ability to quickly edit photos into a personalized collage, the app is now available to a broadening audience of tablet users.
The document describes the successful collaboration between Imagination Unlimited (IU-Apps) and Intel® that enables the vibrant, detailed app to reach a larger fan base. Users can now access InstaFrame Photo Collage Maker on the powerful platform of Android* tablets. The brochure elaborates on how the app's use is enhanced on the device. Users experience comprehensive, easy-to-use options that the versatile Android* tablets can provide. The brochure describes these functions and all of the benefits users can expect when editing and sharing their digital photographs.
http://www.insta-frame.com/instaframe_2pager_brochure.html
Recently optimized for the capabilities that Intel Atom tablets for Android* can support, the app offers precise editing functions, a choice in frame and collage options, and the high-resolution quality required to save photos at their best. As an Intel® Software Partner, Imagination Unlimited (IU-Apps) benefits from the portfolio of technical and support services within the Intel® Developer Zone.
Intel, the Intel logo and Intel Inside are trademarks of Intel Corporation in the U.S. and/or other countries.
*Other names and brands may be claimed as the property of others.
Copyright © 2014 Intel Corporation. All rights reserved.