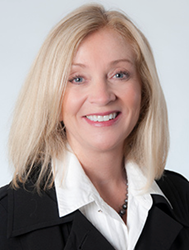 Napa, California (PRWEB) September 02, 2014
Heritage Sotheby's International Realty's newly joining agent, Karin Oliver, grew up in the Napa Valley, surrounded by vineyards atop Mt. Veeder. Her father was the founder and President of Domaine Chandon, which started in a garage on their property in 1973, and today stands as one of the leading sparkling wine making facilities in the valley.
Karin graduated from the University of San Francisco, and worked in the wine and hospitality industries. In 2004 she moved to Hawaii with her family and started her new career in real estate with Sotheby's International Realty on the Big Island. She sold land, investment property, primary and second homes. She enjoyed meeting people who would travel back to the island looking for their dream home. She recently relocated from Hawaii back to the beautiful place she calls home, and joined Heritage Sotheby's International Realty in Napa, California.
As a seasoned agent Karin has a solid scope of knowledge relating to seller and buyer needs, and as a returning Napa Valley resident she is very familiar with the local neighborhoods and property types. To her it is absolutely imperative to listen to her client's needs, respond promptly, and make sure they know that they are top priority.
Karin is proud to once again represent Sotheby's International Realty, where the organization's global marketing reach, and modern and efficient systems are used to offer the highest level of support and service to buyers and sellers alike. She is looking forward to assisting you with your real estate needs.
About Heritage Sotheby's International Realty:
Heritage Sotheby's International Realty specializes in listing and selling Napa Valley real estate. Heritage Sotheby's International Realty's exceptional realtors are experienced in selling high-end luxury homes, vineyards, investment properties, vacation cottages and starter homes in Northern California.