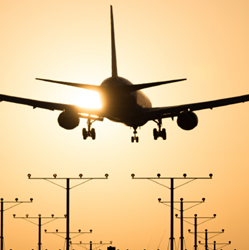 The new Healthpointe LAX office will provide the same comprehensive services as Healthpointe's other clinics
La Mirada, CA (PRWEB) August 29, 2014
Healthpointe Medical Group, one of Southern California's leading multidisciplinary healthcare organizations, acquired a new medical center from LAXMed. The medical center is less than 2 miles from the LAX airport and less than 2 miles west of the 405 freeway.
The LAX clinic marks the 11th Healthpointe center within Southern California. The new LAX center is located at: 8610 S. Sepulveda Blvd., Suite 204 Los Angeles, CA 90045.
The new Healthpointe LAX office will provide the same comprehensive services as Healthpointe's other clinics; this includes but not limited to urgent care, orthopedic medicine, spine surgery, pain management, internal medicine, occupational medicine, chiropractic care, and physical therapy. It will be operated by a fully-trained team that includes board-certified physicians, medical assistants, and highly experienced staff.
Along with the acquisition of the LAX clinic from LAXMed, Healthpointe will also be introducing its newest doctor, current medical director of defense and aerospace company Raytheon and prior medical director at LAXMed, Dr. Anthony Rodas.
"It's an honor to have doctor Rodas join the Healthpointe family in our effort to deliver exceptional healthcare services throughout Southern California," announced Healthpointe's Executive Director of Physician Services and Case Management, Ernest Medina. "Between the new LAX office and Dr. Rodas' induction into Healthpointe, we now offer a larger coverage area in the County of Los Angeles giving our patients, clients, and the community another Healthpointe clinic that offers the same services and quality medical care they have come to except from Healthpointe."
Healthpointe's LAX facility will be open Monday through Friday, 8 a.m. to 6 p.m., with a rotating team of physicians. Healthpointe's vast medical team, along with Dr. Rodas, will be available to offer same day appointments in many instances. For additional information regarding Healthpointe's LAX center, please call (888) 755-4850.
About Healthpointe:
Healthpointe is a leading multidisciplinary healthcare organization offering a full range of medical services in practice throughout Southern California (Los Angeles, Orange, San Bernardino and Riverside counties). As a highly regarded musculoskeletal group, we have a personal investment in the highest level of service, and we are proud of our record of excellence over the last four decades with private patients, injured workers, urgent care, personal injuries, and professional and non-professional athletes. Leading the organization is a dynamic team of healthcare professionals who continually strive to be at the forefront of medical innovation and healthcare service delivery.