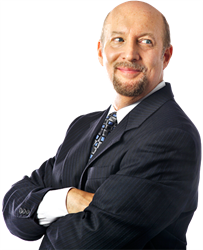 This seems like a simple operation, but these companies often use exploitative practices to get as much money from these people as possible, locking them into a cycle of debt.
Queens, NY (PRWEB) September 01, 2014
Payday loans have been getting a lot of press in recent weeks, including an important investigation of payday loan companies in New York that ended in criminal charges being brought against a dozen companies, according to an August 11, 2014 article in the New York Times. The charges filed in New York City state that this web of companies took advantage of interest rate limits in other states in order to gouge clients. This case sheds light on the shady tactics payday loan companies use to string along those who borrow money from them. Bruce Feinstein, Esq., a bankruptcy lawyer in New York, has begun speaking about these tactics and the dangers they pose to those in financial trouble, as well as how to discharge payday loans in bankruptcy.
Payday lending companies loan money to borrowers who need quick cash in order to pay off an unexpected bill or debt. The borrower must then pay off the loan in a lump sum using funds from their next paycheck. "This seems like a simple operation, but these companies often use exploitative practices to get as much money from these people as possible, locking them into a cycle of debt," says Mr. Feinstein.
These companies may charge incredibly high interest rates of over 500%, set up automatic payments, and charge various fees that can end up costing far more than the initial loan amount and ruining the borrower's credit. Research by the Pew Charitable Trusts also explains the hardship these loans impose on the borrowers. A report from October 30, 2013 states that "payday loans are unaffordable for most borrowers. The loans require payments equal to one-third of a typical borrower's income, far exceeding most customers' ability to repay and meet other financial obligations without quickly borrowing again."
So what's to be done to defend against these companies, whose practices look more like a loan shark than a viable financial solution? In most cases, it's best to avoid using these businesses to attain a short-term loan. But those who are already in debt to these lenders may need help. Filing for bankruptcy is an option, with the immediate benefit of no more calls from the lenders, and the long-term benefit of reduced payments. These debts can usually be discharged in a Chapter 7 bankruptcy in New York, since the payday lender can be treated as an unsecured creditor. Those who choose Chapter 13 bankruptcy can also categorize the lender the same way, and the borrower may end up repaying only a portion of the debt in a court-approved payment plan.
There are some things borrowers should consider when filing for bankruptcy. Some borrowers give post-dated checks to payday loan companies, which the company may try to cash during a bankruptcy or report as illegal. Consumers sometimes also run into trouble if they file for bankruptcy less than three months after taking out a payday loan. Mr. Feinstein says, "The court will often not work in defense of the payday loan company, so borrowers can work with an experienced bankruptcy attorney in New York to help them show the court they did not act with the intent to commit fraudulent acts."
The world of payday lenders can be murky and treacherous, but there are options for borrowers to find relief through Chapter 7 or Chapter 13 bankruptcy. And it's important to monitor these companies for illegal practices in order to be a smart, safe borrower. A bankruptcy lawyer in Queens or financial advisor can help address these issues.
The Law Offices of Bruce Feinstein, Esq. has nearly two decades of experience in bankruptcy law, helping clients and families resolve their issues and move forward with their lives. Visit bfeinsteinesq.com for more information or call (718) 514-9770 to reach the New York office.
###