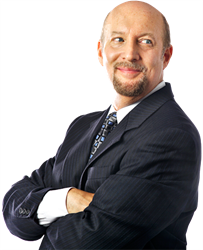 Retirement assets often make up a large part of a couple's worth, making them especially important during the divorce process.
Queens, NY (PRWEB) September 02, 2014
During a marriage, one spouse may take over the everyday finances of the relationship, such as paying taxes and monitoring investments. But if that couple goes through a divorce, one spouse is at a serious disadvantage. Bruce Feinstein, Esq. has begun sharing some key financial matters that every couple should address before ending a marriage. This ensures that both spouses can properly monitor their financial needs as they enter a new chapter in their lives.
The first matter to consider is shared debts and liabilities. These can include reviewing a mortgage and credit card payments and making the proper adjustments or transfers of ownership. Mr. Feinstein says, "Both spouses should know all their shared debts and make sure they are properly settled, and not just by a verbal agreement. If there is a mortgage they may need to refinance, and if there are taxes owed they need to be reconciled. This will ensure that one spouse doesn't get a headache down the road from an unexpected creditor call."
The second issue is taxes. This can be a complicated area depending on the couples' investments and tax returns. But it is important to review how taxes will affect each spouse's assets after a divorce. This may include future taxes and possible tax penalties on Roth IRAs, 401ks, and taxable investments. The other component of the tax issue is tax returns. It is a smart idea for couples to review the past several years of their tax returns if they filed jointly. This can help uncover tax assets that offer reduced future taxes, as well as prevent errors on future filings. A June 10, 2014 Reuters article called "Four Things to know About Filing Your Taxes After Divorce" is a helpful introduction to this topic. It covers other common post-divorce tax questions such as filing status and alimony.
A third matter that Mr. Feinstein covers is dividing retirement assets. "Retirement assets often make up a large part of a couple's worth, making them especially important during the divorce process," explains Mr. Feinstein. "Transferring them tax-free can be a delicate process as there are certain rules that must be followed when divorcing in New York."
Once again, there are different approaches that can be made depending on types of retirement assets a couple shares. It may be best to work with a financial advisor as well as a divorce attorney during this process.
Finally, couples should each consider their immediate financial needs after the divorce. A spouse can identify how much cash they need to meet their upcoming needs, and then prioritize which assets they would need the most in the divorce. One spouse may need assets they can sell quickly, such as stocks and mutual funds. The other spouse may not need very liquid assets for immediate use, and can then balance the assets they need to ensure a healthy financial future.
Couples who take these issues into account when preparing for a divorce can not only speed up the process, but they will also ensure that their post-divorce lives are more secure.
The Law Offices of Bruce Feinstein, Esq. has nearly two decades of experience in divorce law, helping clients and families resolve their issues and move forward with their financial and personal lives. Visit feinsteindivorcelaw.com for more information or call (718) 475-6039 to reach the New York office.
###