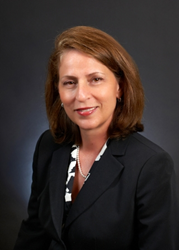 Dulles, VA (PRWEB) August 29, 2014
Unanet, a developer of services automation software that helps project-based organizations manage people and projects for improved efficiency and effectiveness announced that Donna Kilbourn has been promoted to the position of Executive Vice President of Customer & Partner Success.
Donna started with Unanet in 1988 and helped reengineer Unanet from a services organization into a software company. She has over thirty years of experience in business development and customer account management for over 1,000 customers.
Her recent work on the Unanet Partner Program has helped us cultivate a growing network of Unanet Partners around the country. Donna plays a key role in Unanet's strategic development. Prior to joining Unanet, Donna worked for Price Waterhouse providing expertise in financial systems controls. She holds a BA in Mathematics and a MBA in Finance.