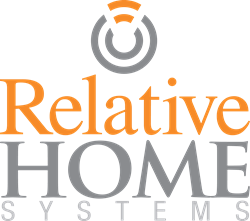 'Our goal with this new website is to provide an even more robust and informative destination for smart technology fans.'
Houston, TX (PRWEB) September 02, 2014
Relative Home Systems (RHS; with two showrooms in Champions and Memorial) today announced the launch of their new website and a renewed focus on consumer interaction.
Since opening their doors in 2001, Relative Home Systems dedicated all efforts toward becoming one of the premier Smart Home and Audio/Video companies in Texas. However, the firm grew so rapidly that their online presence required some dedicated attention to catch up. Wayne Getschman (COO) understood that the technology profession was more than just products that make the biggest difference in the lives of the client but rather the people who design, install and implement those products. The goal now was to mitigate any barriers between the clients and the professionals.
"When technology is the focus of your business, updating your own technology can feel less urgent," admitted Getschman. "While we've always had a competitive web presence, we were so intent on quality customer relationships that we put updating our web component on hold. Our goal with this new website is to provide an even more robust and informative destination for smart technology fans, as well as an improved means for them to interact with Relative Home Systems."
Highlights of the new site include rich and engaging content, a gallery of smart technology options for the different spaces within a home, a showcase of recent client work, ongoing blog production providing insights and recommendations on a variety of technology subjects, and a more compelling overall resource for clients, architects and builder partners.
"This site is a tremendous example of how far we've come," concluded Getschman. "As well as how ready we are to bring customers every new technology and upgrade for years to come."
Visit the all-new Relative Home Systems website at http://www.relativehomesystems.com/.
About Relative Home Systems
Relative Home Systems designs and installs premier home theaters and home automation systems in Houston and all surrounding areas. From dedicated Home Theater and Media Rooms, Integrated Home Automation and Family Room Surround Sound, Relative Home Systems provides you with the latest technology.