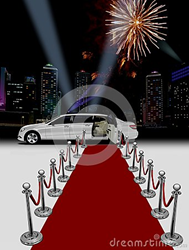 Pricing that makes everybody smile
Orlando,Fl (PRWEB) August 29, 2014
The age old pricing structure followed by the transportation and limousine industry is a per hour or per trip by miles concept. Super star Limo service is introducing a new innovative approach to how limo companies quote prices and make reservations. For example, pricing for a four-hour rental for a group of eight would be $12 per hour per passenger, and therefore each person would pay $48 total. Prices include all charges, even the gratuity; there are no hidden fees or surprises with Super Star Limo's crystal-clear pricing and excellent service. The company aims to create a revolution in the Orlando limousine industry.
About Super Star Limo Service:
Super Star Limo Service has grown to be one of the foremost providers of limousine services in the Orlando area. Super Star Limo Service specializes in limo rental services for people who choose luxurious travel in Central Florida. Super Star Limo Service has a fleet of luxury limousines containing a substantial selection of elegant amenities. Limousine services are available 24 hours a day, 365 days a year for the Central Florida area. The professional drivers of Super Star Limo provide first class service to their passenger while exceeding expectations.
Contact Info for Super Star Limo Service
Phone: (407) 207-5466
Hours: 24 hours, Monday – Sunday.