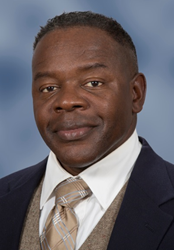 "With Carl's leadership and technical skills combined with our dedicated, helpful customer support staff, we aim to improve our support every day," said Tom Sumner, Yamaha.
Buena Park, CA (PRWEB) September 08, 2014
Yamaha Corporation of America (YCA) today announced that Carl Harris has been appointed as the company's Customer Support Manager, leading YCA's commitment to serve the needs of its customers as effectively as possible.
Harris, who brings over 15 years of customer service experience to his new position, said he plans to boost Yamaha's renowned support for those who use the company's instruments, other music products, technology and services.
"While Yamaha Corporation of America is already recognized as the industry leader in customer support, we also recognize that there is always room for improvement when it comes to serving any and all needs of our customers, so I'm happy to be a part of the team that delivers on that commitment," Harris said.
Harris will be responsible for end-user support across YCA, which currently offers round-the-clock customer assistance via phone, email, online content and social media including Facebook and Twitter.
All YCA customer support is domestic, and covers a broad array of products from acoustic and digital instruments to music production to commercial audio, live sound and home theater products. In addition to general customer service, most Yamaha product areas have their own specialized team of support agents.
As Yamaha strives to be ahead of the curve on product development, groundbreaking technology and quality craftsmanship across its product lines, expert and effective user support and customer satisfaction is more vital than ever in today's world of instant connectivity, according to Tom Sumner, senior vice president of YCA.
"With customers having conversations that reach around the world, not just over the fence, supporting each and every Yamaha customer is more important than ever," Sumner said. "With Carl's leadership and technical skills combined with our dedicated, helpful customer support staff, we aim to improve our support every day."
Harris, who holds a bachelor's degree from California State University San Marcos and earned his MBA at Webster University, previously spent a decade and a half building, improving and leading call centers in the cable TV and credit processing industries.
He is also experienced in Total Quality Management, or TQM, a widely touted business model effective in continuously improving a company's ability to deliver high-quality products and services to customers.
About Yamaha
Yamaha Corporation of America (YCA) is one of the largest subsidiaries of Yamaha Corporation, Japan and offers a full line of award-winning musical instruments, sound reinforcement and home entertainment products to the U.S. market. Products include: Yamaha acoustic, digital and hybrid pianos, portable keyboards, guitars, acoustic and electronic drums, band and orchestral instruments, marching percussion products, synthesizers, professional digital and analog audio equipment, Steinberg recording products and Nexo commercial audio products, as well as AV receivers, amplifiers, Blu-ray/CD players, iPod docking systems, home-theater-in-a-box systems and its exclusive line of Digital Sound Projectors. YCA markets innovative, finely crafted technology and entertainment products and musical instruments targeted to the hobbyist, education, worship, professional music, installation and consumer markets.