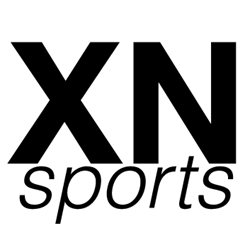 "XN Sports fantasy football analysts drill down into player performances with advanced analytics and translate those numbers into vital, easy-to-read fantasy advice every week of the NFL season,"
(PRWEB) September 24, 2014
XN Sports (XNSports.com), a sports website that focuses on the four major sports and specializes in fantasy football, has announced they partnered with CineSport LLC to bolster their video capabilities.
CineSport LLC is the leading sports digital video production and technology company serving premium publishers and reaching 7.4 million unique viewers monthly. The Company provides a turnkey digital video content and advertising technology solution that combines the ability to fully produce custom local and national content showcasing the publishers' own writers and brands.
XN Sports is utilizing the platform to bring its readers more in-depth coverage and provide them with a visual medium to enjoy.
"It gives XN Sports another dimension to our content. Partnering with CineSport is a great way to give our readers a different way to get into the content on the site," XN Sports Editor Tom Fitzgerald said. "In the end it's all about reader experience and partnering with CineSport adds to the quality of our reader experience on XNsports.com."
The partnership is unique to the website as they only offer their video content to select sites
"We're excited to be an early launch partner of XN Sports. By leveraging CineSport's video assets and technology, we're enabling XN to extend their editorial voice into video as well", said Sil Scaglione, Managing Director, Publisher Partnerships.
XNsports.com is a unique sports website that offers a wide array of content to its reader, with a specialization in fantasy football. The website's fantasy writers have been featured in the New York Times, CBS Radio, The Boston Herald and the Chicago Tribune for the in-depth analysis and value that its readers get out of the advice.
In addition to their fantasy work, XN has made a splash in the sports community by piecing together a strong core of columnists who have been featured in the New York Times, NHL.com, TSN, HBO Sports and ESPN for their work on the four major sports. XN also has a growing boxing readership led by veteran boxing journalist Diego Morilla.
XN's partnership with CineSport will only strengthen their goal of getting the best content to its readers.