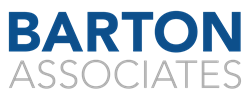 Boston, MA (PRWEB) August 30, 2014
Barton Associates, an industry leading physician, physician assistant, and nurse practitioner locum tenens company, announces a new office location in Keene, NH, scheduled to open September 1, 2014. Barton Associates is headquartered in Peabody, MA, with additional staffing centers in Hardwick, MA; Enfield, CT; Keene, NH; Austin, TX; and Jupiter, FL.
Barton Associates made the decision to expand its workforce in response to the physician shortage crisis affecting the United States, a crisis that will be exacerbated by population growth, population aging, and by the millions of Americans now insured under the Affordable Care Act. Many healthcare organizations use locum tenens providers to maintain optimal staffing levels, improve patient access to healthcare, ensure continuity of care, and to maximize revenue generation.
The Keene, NH location will expand Barton's sales team, which works with locum tenens physicians, NPs, and PAs, as well as hospitals, physician practices, and companies who register on http://www.bartonassociates.com.
"All of the demographics indicate a growing demand for a limited supply of doctors. The Association of American Medical Colleges (AAMC) projects a shortage of 70,000 physicians by 2015, and expects that number to reach 130,000 by 2025," said Barton Associates President and Chief Operating Officer, Rob Indresano. "Meeting the physician shortage will create a world of opportunities for our business."
To learn more about Barton Associates, the locum tenens industry, and to review current job openings, please visit http://www.bartoncareers.com.
Barton Associates is a leading locum tenens staffing company with offices in Massachusetts, Connecticut, Florida, Texas, and New Hampshire serving healthcare providers and organizations, across the United States and in select international locations, including Australia and New Zealand. Barton's medical specialties include anesthesiology, dermatology, emergency medicine, family medicine, hospitalist, internal medicine, obstetrics and gynecology, oncology, pediatrics, primary care, psychiatry, radiology, surgery, and more. As a locum tenens company, Barton strives to provide evolving and creative staffing solutions to meet the needs of the healthcare system.