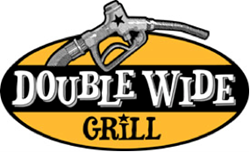 Pittsburgh, PA (PRWEB) August 29, 2014
Over 60 craft beers will lure the "beer snobs" of Pittsburgh to the second annual Mars/Cranberry Craft Beer Tap Fest on September 13th starting at 1pm and ending at 4pm in the parking lot at Double Wide Grill's Mars/Cranberry location on Route 228.
The Mars/Cranberry Craft Beer Tap Fest promises to go on rain or shine in an event tent outside of the restaurant. Tickets are on sale in advance for $40 each. Tickets are also available the day of for $45 each. Fall beer selections will be featured among more than 60 other craft beers, over 20 breweries, live music, and food vending.
"We're very excited to be hosting a beer event of this scale for a second time; especially a craft beer festival which we think really caters to our clientele in and around Mars and Cranberry and our South Side customers as well," says KB, Double Wide Grill's "Beer Guy" and Regional Manager. "We're hopeful that many people have been looking forward to this since the inaugural event last year and that we can continue to introduce some seasonal and rare beers to a lot of people," says KB.
Appropriately, the event is being held on the first day of Oktoberfest and will feature a variety of festive beers including harvest and pumpkin beers from local and regional breweries. Dogfish Head, Founders, Full Pint, Rivertowne, Oscar Blues, East End Brewing Company, North Country Brewing and Longtrail Brewery are many, but not all of the breweries that will be pouring customer favorites at the event.
For tickets, stop by Double Wide Grill in the Adams Shoppes on Route 228. For more information please visit http://www.doublewidegrill.com.