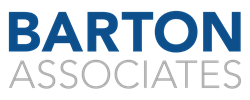 Boston, MA (PRWEB) August 30, 2014
Barton Associates, an industry leading national physician, physician assistant, and nurse practitioner locum tenens company, announces a new office location in Austin, TX, scheduled to open September 1, 2014. Barton Associates is headquartered in Peabody, MA, with additional staffing centers in Hardwick, MA; Enfield, CT; Keene, NH; and Jupiter, FL.
Barton Associates decided to expand its workforce in response to the increasing demand for healthcare providers. The United States is in the midst of a physician shortage crisis, which will only be exacerbated by population growth, population aging, and by the millions of Americans now insured under the Affordable Care Act. Many healthcare organizations use locum tenens providers to maintain optimal staffing levels, improve patient access to healthcare, ensure continuity of care, and to maximize revenue generation.
The Austin, TX location will serve as Barton's first office outside of the Eastern Time zone; delivering greater support to clients and providers located in the western states.
"We placed healthcare providers in all 50 states last year," says Jason Daeffler, Marketing Director at Barton Associates. "It makes sense for us to expand westward so our business hours more closely align with our clients in the western states."
To learn more about Barton Associates, the locum tenens industry, and to review current job openings, please visit http://www.bartoncareers.com.
Barton Associates is a leading locum tenens staffing company with offices in Massachusetts, Connecticut, Florida, New Hampshire, and Texas, serving healthcare providers and organizations, across the United States and in select international locations, including Australia and New Zealand. Barton's medical specialties include Anesthesiology, Dermatology, Emergency Medicine, Family Medicine, Hospitalist, Internal Medicine, Obstetrics and Gynecology, Oncology, Pediatrics, Primary Care, Psychiatry, Radiology, Surgery, and more. As a locum tenens company, Barton strives to provide evolving and creative staffing solutions to meet the needs of the healthcare system.