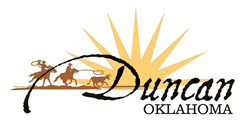 Duncan OK (PRWEB) September 09, 2014
Come Stroll n Roll from Paducah to Paris, TX to points North of the Red River this Saturday, September 13th, 2014.
The Duncan Convention and Visitors Bureau, with their partner museums, in Duncan, OK and the Red River Valley Tourism Association have joined with the Wichita Falls Museum Coalition to celebrate the 2014 Stroll N Roll. This free event will be held Saturday, September 13th from 10:00 am to 5:00 pm and will feature area museums and attractions.
"The Red River Valley Tourism Association is excited to be participating during this year's event," said Sammie Hatfield, CVB Group Sales Representative and association member, "This is going to be a wonderful day of exploration and excitement for citizens who venture to some of our surrounding communities to share in their colorful culture, history and art."
Several of the association's member cities will welcome visitors to their museums, galleries and points of interest: Bonham, Paris, Roxton, Seymour, Saint Jo, Wichita Falls, TX and Duncan, OK to name a few. A complete list can be found at http://www.RedRiverValley.info.
In Duncan, discover the history of Halliburton at the Stephens County Historical Museum, as well as one of only three doll collections in the state. The 905 Rock Island RailRoad Museum, Depot and Welcome Center is full of railway history. Children of all ages will enjoy ringing the bell, and making the model trains run their tracks. At The Prairie House, explore the refurbished home designed in the Frank Lloyd Wright style and take a trip back when. Please join us for this event and be a tourist in your own backyard.
For more information, please contact Loisdawn Jones at the Duncan Convention and Visitors Bureau 800-782-7167 or Sammie Hatfield at the Wichita Falls Convention and Visitors Bureau 940-716-5552.