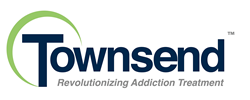 Addiction is a biological illness and there are solutions available.
New Orleans, LA (PRWEB) September 03, 2014
Super Bowl XLIV Hero Chris Reis is joining forces with Townsend Addiction Treatment Centers to promote addiction awareness and the availability of quality medical care in Louisiana. Reis recovered the onside kick at the beginning of the second half of Super Bowl XLIV as a player on the New Orleans Saints. The play, nicknamed "Ambush," was recently honored by ESPN as the most memorable play of all time in Saints football history.
The recovery of the football in the Super Bowl inspired Reis' father, Mike Reis, to personally seek recovery from addiction. The father and son duo wrote a book about their shared experience, Recovery of a Lifetime, which was published in 2012 and features a forward written by comedian Jeff Foxworthy.
Chris Reis has made it a personal mission to help individuals and families by increasing awareness of the disease of addiction and the options for treatment available. "One of the biggest barriers for people with addiction is the lack of awareness about available treatment options," says Reis. "Addiction is a chronic illness, but one that can be managed with the proper care and guidance. My goal is to give people hope and let them know that there are options available. I want to inspire them to pick up the phone and ask for help because the first step is usually the most difficult; but I know from my dad who is recovering from addiction, that it's that first step that leads to a healthier and more fulfilling life."
According to Michael Handley, Chief Executive Officer of Townsend Addiction Treatment Centers, "Chris shares a common vision to make a difference in the world. Our shared experience in recovery, combined with his access to a national stage, are the right ingredients for us to make more people aware that addiction is a biological illness and there are solutions available."
Townsend Addiction Treatment Centers are known for rapidly stabilizing patients with addiction through outpatient medical detoxification and clinical treatment. The program focuses on the biological brain disease of addiction. Patients feel better fast and success rates are the highest in the treatment industry. All Townsend Addiction Treatment Center programs are outpatient and designed for the busy student or professional.
Chris Reis is available for media appearances and interviews. Please contact Dan Forman at Sidewise: Brand Storytelling to schedule.
About Townsend Addiction Treatment Centers
Townsend Addiction Treatment Centers treat addiction as a chronic and progressive disease that is typically self-medicated with alcohol, drugs, gambling, sex, compulsive overeating, and other substances. Townsend Addiction Treatment Centers help patients find ways of coping with their symptoms through active engagement in successful therapeutic programming and medical care for lifetime recovery. Clinic locations are in New Orleans, Baton Rouge, Covington, Lafayette, Houma, and Metairie.
Townsend Addiction Treatment Centers was the fastest growing company in Louisiana for the years 2011 and 2012 according to Inc. Magazine. They were honored as an LSU 100 Company and have been awarded numerous other honors including Top Doctor from New Orleans Magazine and Health Care Hero from CityBusiness Newspaper.