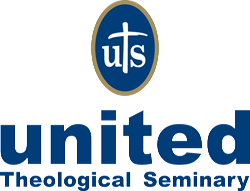 Dayton, OH (PRWEB) August 30, 2014
United Theological Seminary is pleased to announce the launch of the school's first fully online degree, the Master of Theological Studies (MTS).
This degree, which can be completed in 2-3 years, is designed for students who wish to pursue further academic study of religion (Ph.D.) or to deepen their understanding and capacity to serve the Church and community. Previously, students needed to be on campus to complete this degree, but now they can attend classes from any location where there is an internet connection.
For United, a graduate school offering theological degrees, harnessing technology has become a way to serve students who previously had no access to a degree in theological education.
President Wendy Deichmann commented, "This online fully online degree will use the tools of technology to help United accomplish its goal of serving the whole church, wherever most needed, with state-of-the-art, accredited theological education."
In 2009, United received approval from the Association of Theological Schools to develop its comprehensive online program. Since that time, the school has been offering more and more online courses. Students have been voicing their approval for the program with their enrollment and their gratitude.
"Our students see this program as a means of inclusion that has not been readily available in the past," said Phyllis Ennist, United's Associate Dean of Distance Learning. "Family and church commitments have prevented them from relocating for seminary, and together we are discovering the advantages of learning in the contexts where they will be serving beyond graduation."
United Theological Seminary, now beginning its 144th year, is one of the fastest growing theological schools in the United States. United was founded in 1871 by Milton Wright, a Bishop in The United Brethren Church and father of Wilbur, Orville and Katharine Wright. United offers accredited, innovative graduate and non-degree education programs for both clergy and laity. Please visit United for more information.