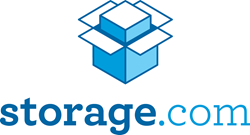 'Partnering with an aggressive online marketer like Storage.com made good business sense.' - John George, Pogoda Management Company
Omaha, NE (PRWEB) August 31, 2014
Storage.com, where storage seekers throughout the United States can find, compare, and rent storage, has added Self Storage Specialists storage facilities to its online storage directory. The properties, which are owned and operated by Pogoda Companies, are located throughout Michigan and Ohio.
"Self Storage Specialists is a premier self storage operator in Michigan, and we look forward to providing their locations with additional online exposure by listing them on Storage.com," said Nick Bilava, Director of Sales and Marketing for Storage.com. "More self storage companies are realizing that the Storage.com program is set up to provide an immediate return on investment by only charging our member facilities when they receive a new tenant."
"With over 20 facilities throughout Michigan, partnering with an aggressive online marketer like Storage.com made good business sense," said John George with Pogoda Management Company. "We also like their easy-to-manage, pay-per-rental program. We want our managers to have time to focus on the customer needs, not burdensome paperwork."
Companies managing multiple facilities in different cities and states appreciate the immediate impact Storage.com has in marketing efforts, especially when the storage industry is highly competitive. By joining Storage.com, facilities like Self Storage Specialists have an opportunity to reach thousands of storage consumers who visit Storage.com each month to easily find and compare storage units in their area.
Storage.com looks forward to the partnership with Self Storage Specialists and Pogoda Companies and hopes to continue expanding its self storage marketing and directory offerings to storage operators and storage seekers.
About Pogoda Companies
Pogoda Companies is Michigan's largest self storage operator and broker and one of the 30 largest in the U.S., with approximately 3 million square feet of self-storage space in Michigan and Ohio. The firm provides brokerage, management, investment and consulting services to the self-storage industry through its Pogoda Group, Inc. and Pogoda Management Co. divisions based in Farmington Hills, Mich. For more information, please visit pogodaco.com or selfstoragespecialists.com.
About Storage.com
Storage.com helps storage facilities, large or small, compete more effectively in the online marketplace. Storage.com features software integrations with most self storage property management systems and provides easy-to-use online inventory management tools for facilities, allowing storage consumers to find and rent storage units from real-time availability. For more information, visit Storage.com.