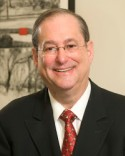 Chicago, IL (PRWEB) August 31, 2014
The Department of Homeland Security (DHS) has issued two new rules as part of its "continuing commitment to attract and retain highly skilled immigrants." According to the press release issued by the DHS, the two proposed rules include:
1. Employment authorization for spouses of certain H-1B workers. U.S. businesses often use the H-1B program to hire foreign workers in specialty occupations that require technical expertise in fields such as science, engineering, computer programming, or marketing. Often times, employers will seek permanent residency status on behalf of H-1B workers. Under existing immigration regulations, however, employment authorization is not extended to the dependents of H-1B workers. The new proposed rule would allow H-4 dependent spouses of certain H-1B immigrants to request employment authorization, provided that the H-1B worker has already started the process of seeking lawful permanent residency.
2. Enhancement of opportunities for certain groups of highly-skilled workers by removing obstacles to their remaining in the U.S. Under current regulations, employers of workers in E-3, H-1B1, or CW-1 status generally need to file a petition requesting the extension of the employee's status well in advance of the initial authorized duration of status expires. The proposed rule would make the following changes: (1) update regulations to include nonimmigrant highly-skilled specialty professionals from Chile and Singapore (H-1B1), and Australia (E-3) in the list of classes of aliens authorized for employment incident to status with a specific employer; (2) clarify that H-1B1 and principal E-3 nonimmigrants are allowed to work without submitting a separate application to DHS for employment authorization; and (3) allow E-3, H-1B1, and CW-1 nonimmigrant workers up to 240 days of continued work authorization after the expiration date noted on their Form I-94, while the extension request is pending.
"As we move toward a more global economy, many employers are choosing to hire highly-skilled foreign nationals to meet their employment needs," said Ronald Shapiro, founder of the immigration law firm of the Shapiro Law Group. "We commend the DHS for seeking to remove some of the hurdles to hiring and retaining highly-skilled workers."
About the Shapiro Law Group
The U.S. business immigration lawyers at the Shapiro Law Group focus on helping employers and nonresident employees with all of their immigration issues, guiding clients through the process from start to finish. If you are an employer or employee in need of immigration assistance, do not hesitate to contact us at (847)564-0712 to speak with our experienced U.S. employment immigration attorney.