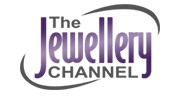 'All About You' week is our way of saying a Big Thank you, as well as reaffirming our promise of always striving to bring our customers excellence without prohibitively hefty price tag
(PRWEB UK) 1 September 2014
Starting on Monday 8th September and running until Sunday 14th September, The Jewellery Channel (TJC) has dedicated a week of fabulous offerings to give their customers a Big Thank You for their loyalty and love of sparkle.
Aptly named 'All About You,' TJC will be rolling out the red carpet for customers with a host of stock that has been carefully selected for its wow factor, quality and appeal to all taste preferences. Additionally, prices on all items have been reduced to give everybody a chance to get their hands on something truly spectacular.
Every day during TJC's 'All About You' week, there will be a number of un-missable offerings to excite customers. These are just some of the promotions to be firmly set into the calendar:
On Monday 8th September, TJC will be continuing their regular 'All for Under £10' bargain deals with a host of ultra-tempting items on sale for a steal.
Tuesday 9th September will see Amit, TJC's very own gem explorer and expert, showcasing a range of brilliant deals on choice jewellery and accessories.
Wednesday 10th September is dedicated to an absolutely magnificent gemstone – 'Colours of Opal' day will allow every jewellery fan to avail themselves of at least one item that stands out because of this glorious, mysterious gem that captivates the eye with catching hues depending on what angle the light catches it.
At 1 pm on Thursday 11th September, customers will want to tune into The Jewellery Channel's popular TV shopping channel – they have planned a special broadcast which includes a live audience of TJC fans, and viewers are set to be thrilled by the 'hush hush' bargains on an exclusive collection of breath-taking items.
Just in time to stock up on sparkle for the start of the weekend, Friday 12th September offers shoppers another day to luck out on a host of beautiful jewellery pieces boasting some tantalising gemstones, all for under £10.
On Saturday 13th September TJC has dedicated an entire day to one of the genuine icons of sophistication and elegance – lustrous pearls will be under the spotlight at equally wonderful prices.
The 'All About You' week will end on a superbly Royal note. Sunday 14th September will see one of the most prized precious gems since time immemorial charming jewellery enthusiasts – there will be a range of scintillating items of varying designs featuring fabulous emeralds.
Managing Director of The Jewellery Channel, Colin Wagstaffe, commented on their upcoming event: "What has made TJC grow from strength to strength is of course the enthusiasm and loyalty of our customers. We are passionate about providing quality sparkle at affordable prices, and we love that TJC fans are just as passionate. 'All About You' week is our way of saying a Big Thank you, as well as reaffirming our promise of always striving to bring our customers excellence without prohibitively hefty price tag."