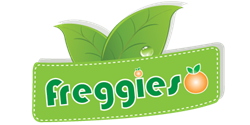 Freggies passion is in delivering organic produce and we are the best at that.
Austin, TX (PRWEB) August 31, 2014
When it comes to making organic fruits and vegetables easily available, Freggies steals the show. And it has been doing so since it opened its doors in Seattle in 2002.
In a world where the words healthy and convenient rarely go together, that's exactly what Freggies offers. They deliver top quality, fresh organic produce to your front door. Simply sign up on their website, choose the size and frequency of your produce delivery, and Freggies takes care of the rest.
Local franchise owner, Troy Shepherd, will be starting deliveries to homes on September 9, 2014. When Troy moved his family to Austin, he left behind a successful small business and decided to open Freggies because it allowed him to work on what he is passionate about, helping people improve their health.
Troy's passions line up well with Freggies' founder, Jerrod Sessler. Jerrod founded the company not just because he thought it was a great business idea, but out of a personal need for his own family. Jerrod literally fought stage 4 melanoma cancer with organic fruits and vegetables. 12 years after starting the company, Jerrod states, "Everything we do at Freggies is rooted in our commitment to bring the best of affordable health to our customers through farm fresh, organic fruits and vegetables."
For more info, visit their website, http://www.freggies.com, or contact Troy Shepherd at troy(dot)shepherd(at)freggies(dot)com.