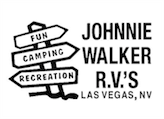 Las Vegas, NV (PRWEB) September 02, 2014
Johnnie Walker RV's, Nevada's largest dealer of new and used RV's, joined in on the nationwide viral sensation, known as the Ice Bucket Challenge, to support the ALS Association. The challenge has been sweeping the Internet over the past few months in order to bring awareness to Amyotrophic Lateral Sclerosis, also known as Lou Gehrig's disease. The company went through 180 lbs. of ice, dousing 23 of the JWRV crewmembers with a frigid combination of water and ice. Video of the challenge was posted to the company's YouTube channel (Johnniewalkerrvs) and Facebook page. (facebook.com/jwrvs) In addition to their ice bucket challenge participation, Johnnie Walker RV also made a significant donation to the ALS Association, in order to fund research to discover a cure for the degenerative disease.
"We were more than happy to participate in the Ice Bucket Challenge for ALS," said Michael Walker, Marketing Director for Johnnie Walker RV. "Even though it was very cold, we had a lot of fun filming this, and our family business was happy to donate and participate in this event to raise awareness for ALS. We sincerely hope that the popularity of this challenge will raise the money necessary to finally find a cure for this debilitating disease. Hopefully, the people that we challenged at Findlay RV, WagonTrail RV, and OffShore Marine have as much fun as we did!"
To view Johnnie Walker RV's video as they participated in the challenge, please visit http://www.jwrv.com.
ABOUT JOHNNIE WALKER RV's
For four generations since 1963, Johnnie Walker RV's has been a family owned and operated company providing a full range of high-quality motorhomes, travel trailers, toy haulers and 5th wheels, along with extensive service department services. With more than 65 employees, Johnnie Walker RV's provides award-winning sales and service at its three Southern Nevada locations on Boulder Highway. For more information, call (702) 458-2092 or visit jwrv.com, which includes the company's social media landing sites.
ABOUT CIM MARKETING PARTNERS
CIM Marketing Partners provides services that include strategic consulting and planning, digital and social media, public relations and advertising, media buying and placement, corporate identity development and branding, brochure and collateral development, television and radio production and special events planning and management. For more information, call 702.944.2464 or visit the Web site at http://www.cimmp.com.