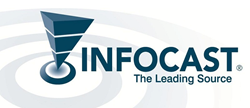 Explore the evolving opportunities associated with the regulatory changes that are shifting market dynamics and investment in the PJM Market.
Los Angeles, CA (PRWEB) September 02, 2014
Infocast, the leading business intelligence and networking events producer in the power industry, has announced the PJM Market Summit, scheduled on October 27-29, 2014 and will take place in Philadelphia, PA at the Sheraton Philadelphia Downtown Hotel.
The PJM Interconnection, the sole electricity grid operator for more than 61 million people in 13 states and the District of Colombia-encountered one of its largest weather challenges earlier this year with a record-breaking cold winter. Extreme weather from the polar vortex, along with an expected amount of coal plant closures due to the EPA ruling is forcing market participants and stakeholders to address a number of issues in the PJM Market such as, potential changes to capacity and energy markets, uplift payment processes and potential state regulatory action related to power prices and cost allocations.
Infocast has launched the PJM Market Summit to provide a full access forum to discuss the coming regulatory changes to the PJM Market and how they will impact the largest energy market in the US. Speakers will be on-hand, including senior representatives from the PJM Interconnection, American Electric Power Service Corporation, Bank of America Merrill Lynch, Burns & McDonnell, Calpine Corporation, CIBC World Markets Corp., Columbia Pipeline Group, Comverge, Crédit Agricole, Credit Suisse, Energy Investors Funds, EnerNOC Inc., Exelon, ITC Holding Corp., Kinder Morgan, Monitoring Analytics, Morningstar, Moxie Energy, LLC, NRG Energy, Spectra Energy, Standard & Poor's, along with many more to cover a variety of hot topics surrounding the changes in the PJM Market. They will discuss changes to the PJM's capacity and energy markets, RPM market, and possible development of pipeline projects from the Marcellus fields, new EPA regulations, demand response after FERC Order 745 was vacated by the court, transmission expansion, and prospects for new generation builds.
Attendees will have the opportunity to meet with key policy-makers, regulators, utility, IPP and demand response executives to explore the evolving opportunities associated with the regulatory changes that are shifting market dynamics and investment in the PJM Market. Attendees will receive the most current and vital in-depth information from industry experts regarding the future of the market's demand response and grid reliability, capacity and energy markets, new generation builds, and investment opportunities.
For more information, to REGISTER, or to join as a sponsor, please visit the event website http://www.infocastinc.com/events/pjm-market-summit or contact Infocast at 818-888-4444.
About Infocast
For over 25 years, Infocast has produced the highest quality events, tailored to the needs of the industries we serve. We intensively research the marketplace, pulling from an extensive network of experts to give you the information and connections to succeed.