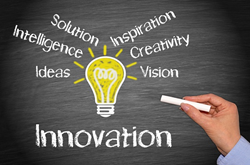 Using innovation to simplify processes and increase efficiency is what we do.
Dallas, Texas (PRWEB) September 04, 2014
As the leading provider of eCommerce aviation supply chain solutions, Aeroxchange continues to drive value through innovative enhancements and solutions that improve the order management process and allow sellers to better manage customer relationships. In third quarter 2014 release of enhancements, Aeroxchange has simplified the bidding process, improved tear-down and quote process for repair and developed compliance based reports.
Aeroxchange has innovated the bidding process with the release of Multi-line Response for AeroBuy® Seller. Aeroxchange's Multi-line Response is our seller side solution for reducing the time and effort it takes to respond to RFQs. With this enhancement, sellers can manage all bids in one location, at one time. Features include the ability to:
1) Easily download hundreds of eRFQs into Excel
2) Prepare and upload all bids with a single click
3) Support up to 3000 line bids/RFQs
4) Get greater visibility to the airline community
5) Capture all bid opportunities
Aeroxchange improves repair teardown and quote management with new and improved functionality for AeroRepair®. This additional functionality allows for better tracking of the repair order process. Features include the ability to:
1) Better control the teardown and quote process
2) View quotation document history and details for each version
3) Differentiate between buyer change and order updates
4) Change orders without displacing the quote document
Aeroxchange paved the way for sellers to measure B2B compliance with powerful transaction reporting. Aeroxchange is excited to offer sellers reports that measure transaction related performance in support of buyers B2B compliance requirements. These reports will provide:
1) Capability for sellers to measure B2B compliance against airline customers
2) Ability to measure performance based on the type of transactions – PO, Ack, Ship, etc.
3) Easily readable PDF format
Aeroxchange is the only electronic business network that supports all MRO business processes within the aviation industry for buyer and sellers. Aeroxchange provides a complete lifecycle of electronic communication from order creation to final invoice. The Aeroxchange service accelerates repair, replenishment, sourcing, inventory pooling and other critical operations in the aviation supply chain.
For more information, please contact sales at 1 (972) 556-8548 or sales(at)aeroxchange(dot)com. You can also visit us at corp.aeroxchange.com.