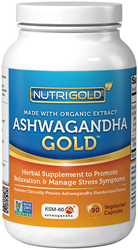 Orem, Utah (PRWEB) September 30, 2014
A new study of 58 women conducted by researchers at Ohio State University studied the impact of stress on metabolism after eating a high-fat meal equivalent to a double patty burger and french fries from a fast food restaurant, about 930 calories and 60 grams of fat. Researchers measured each woman's resting metabolism for 20 minutes every hour for 7 hours, conducting the study twice on each woman.
Results showed that women who had experienced a stressful event in their lives during the previous 24 hours burned an average of 104 fewer calories than women who had not experienced any recent stress. The women who were stressed also had an insulin spike after eating that leveled out to match the non-stressed women within 90 minutes. The resulting change in metabolism could lead to gaining 11 pounds in a single year.
The impact of stress on metabolism was heightened in women who had a history of depression. The combination of depression and recent stress initiated a spike in triglyceride levels immediately following the high-fat meal. High concentrations of triglycerides in the blood increase the risk of cardiovascular disease and stroke.
Experts at NutriGold emphasize that stress often cannot be avoided, but the impact of stress on obesity can be mitigated by making healthy lifestyle choices and by supplementation. NutriGold's 5-HTP(5-Hydroxytryptophan), a naturally occurring amino acid, helps support a positive mood and promotes restful sleep. Ashwagandha and Healthy Weight-Loss Gold (containing Ashwagandha) help support the body's ability to resist and recover from stress, boost energy, provide an enhanced feeling of overall well-being, and promote relaxation.
NutriGold supplements are manufactured without the use of added GMOs, additives, binders, artificial ingredients, preservatives, Stearates, Laurates, Sulfates, and Dioxides. With an uncompromising adherence to purity and quality, voluntary third-party testing on all products and ingredients, unwavering commitment to transparency, and valuable education initiatives, NutriGold is helping to define standards for the rest of the industry to follow.
FREE SAMPLES
For product samples of NutriGold whole food supplements please visit http://www.nutrigold.com/free-samples
ABOUT NUTRIGOLD
NutriGold is a science-based nutraceutical company committed to identifying, developing, and offering cutting-edge nutraceutical products. With a portfolio of best-in-class products at reasonable prices backed by unmatched service, NutriGold is not just raising the bar on quality, but is helping define the standards for the rest of the industry to follow and this is reflected in its:
+ Use of non-GMO, organic, whole-food, and clinically-proven ingredients
+ Uncompromising efforts to manufacture products without artificial ingredients, Stearates, Laurates, Sulfates, and Dioxides
+ Voluntary, extensive third party testing of all raw materials and finished products for identity, purity, potency, and safety
+ Resolute efforts to ensure that all products are free of contaminants, adulterants, allergens, and GMOs
+ Unwavering commitment to transparency, accountability, and truth in advertising
+ Initiatives to educate consumers so they can make informed decisions that affect their health
Website: http://www.nutrigold.com
Phone: 1-866-224-4680
Facebook: facebook.com/NutrigoldUSA
Google Plus: plus.google.com/+NutrigoldUSA
Twitter: twitter.com/Nutrigold_USA