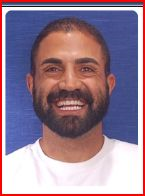 Cash For Cars
San Diego, California (PRWEB) September 01, 2014
Have the words, "I need to sell my car" entered your thoughts lately? Well there is a solution: San Diego's most trusted used car dealer buys cars for cash and is NOW offering to drive to the sellers home or office.
After talking to previous sellers, the company learned that the old way of taking a vehicle into the local dealer and getting a low ball offer is soon to be extinct with the way Cash For Cars is doing things now.
Cash For Cars is a San Diego based used-car dealer that buys virtually any car - running or not - for the best prices in the county. The company is an independent car-buying organization that has lower overhead and in turn can offer better prices than large dealerships or online giants like Carmax.
Company owner, Rob was asked what sets him apart from the others and his response was, "Cash for Cars is mobile. We come straight to you and take all the hassle out of the car selling process."
Cash for Cars offers a service like no other and is revolutionizing the industry. They visit the consumer wherever the vehicle is and usually make a cash offer in US currency; no worrying about checks. They pick up the vehicle and skip the hassle of bringing it to them and then having to get home. "The industry is going more towards convenience for people," says Rob and currently Cash For Cars seem to be one of the very few who go to your location.
The old fashioned way of taking your car to a dealership and trading it seems to be withering away with this new current model of providing fast and convenient service to people.
This company buys most types of used vehicles - used cars, used trucks, used vans and used SUVs in any condition, even cars with a salvage title.
http://www.beatcarmaxoffers.com
4384 Vision Dr.
San Diego, Ca
92121