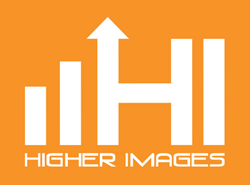 Bridgeville, PA (PRWEB) September 12, 2014
Pittsburgh Business Times has listed Higher Images, Inc. in the top 20 Largest Area Multimedia/Digital Marketing Firms during the week of August 22-28, 2014.
For over 13 years, Higher Images, Inc. has been soaring above the Pittsburgh area clouds with the creativity, experience, and determination of its Production Team.
Higher Images, Inc. is an online marketing company that helps businesses accomplish their goals by addressing their needs, supporting their vision and supercharging their marketing through its integrated online services. With the experienced Production Team, which is a group of five people who put their heads together on all of the projects that come their way, Higher Images, Inc.'s mission becomes reality.
"My passion is to make people happy with my work," said Tim Cope, Front End Web Developer/Project Manager. "To see a client's face when his or her site is done is what it's all about."
Jonathon Joseph (J.J.) is the PHP Developer; creating applications and login systems for in-house, special projects, and special clients are J.J.'s main focuses. With 11 years of experience in this field, J.J.is the problem-solver for any in-house issues.
Jayson Patterson, is the Creative Director, he has been positively impacting clients for over 15 years. He's a man of many talents—an illustrator, photographer, graphic designer, web designer and animator. He has years of experience creating arresting websites, ads, and marketing materials. Working with the rest of the Production Team, Jayson conceptualizes and produces effective, eye-catching advertising campaigns.
Yvette Aban and Tim Cope are the Front End Web Developers who are capable of working as a team or independently on websites, and even switch projects because of their use of the best practices.
The Customer Service Engineer is Austin Roat. Roat is the last touch through this team's efforts. Handling support tickets for the company and a constantly ringing phone, Roat is the satisfier of both ends of the internal and external productions.
Together, this team has successfully worked with companies across the board such as Fox's Pizza, Rosedale Technical College, Beinhauer Family Funeral Homes, News USA, and more.
"The Production Team is tightly bound, and we are constantly bouncing ideas off of each other and giving a hand to anyone who needs it," said Roat.
For more information, please visit http://www.higherimages.com.